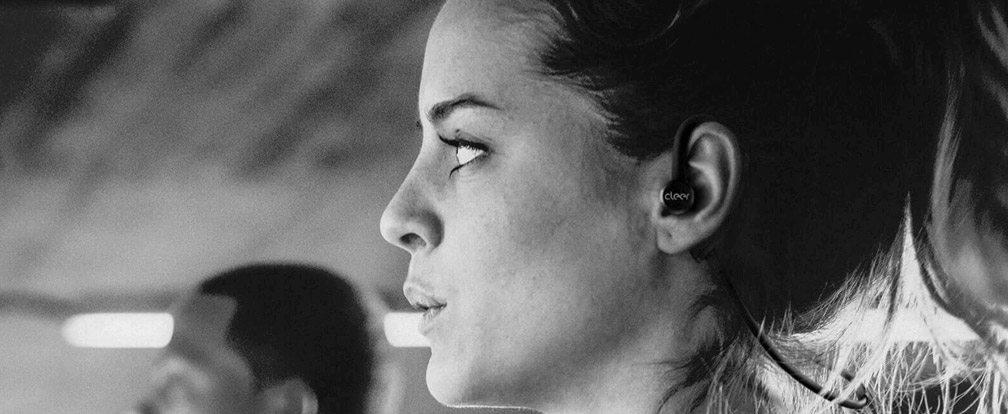 Let's start today's discussion with some questions: Why do you use in-ear headphones? Where do you use them? Are you the type to pop them on when you're heading to work? Or maybe you prefer to use them while working out so you can transfer the energy from your favorite song into getting more reps. Then again, you could also be the casual listener who has them on 24/7 because your busy lifestyle demands a constant distraction. No matter your reasoning or preferences, the fact is that there are a wide variety of in-ear headphones with different key features that make them more suitable for certain lifestyles over others. Apart from this, you also want them to be ultra-comfortable for those longer than average listening sessions in which charging is out of the question, as well a secure fit that not only prevents them from falling out of your ear, but also keeps the sound where it's supposed to be. They should also come with a great water-resistance rating—IPX4 or above—so they'll be able to cope with sweat and the occasional rainy day. This is especially true if you're looking for a pair of wireless
in ear headphones
to use while exercising outside or at the gym. And then there's a strong battery life that is absolutely essential, almost as much as premium sound quality. A pair of in-ear headphones that ticks these boxes and covers all bases at a reasonable price is exactly what you need. Lucky for you, today we're going to discuss three pairs of in-ear headphones from Cleer Audio that do exactly that:
Ally for Busy and Active Lifestyles
Ally Plus for Business Professionals and Commuters
Edge Pulse for Gym-Lovers
Let's get started!
Ally for Busy and Active Lifestyles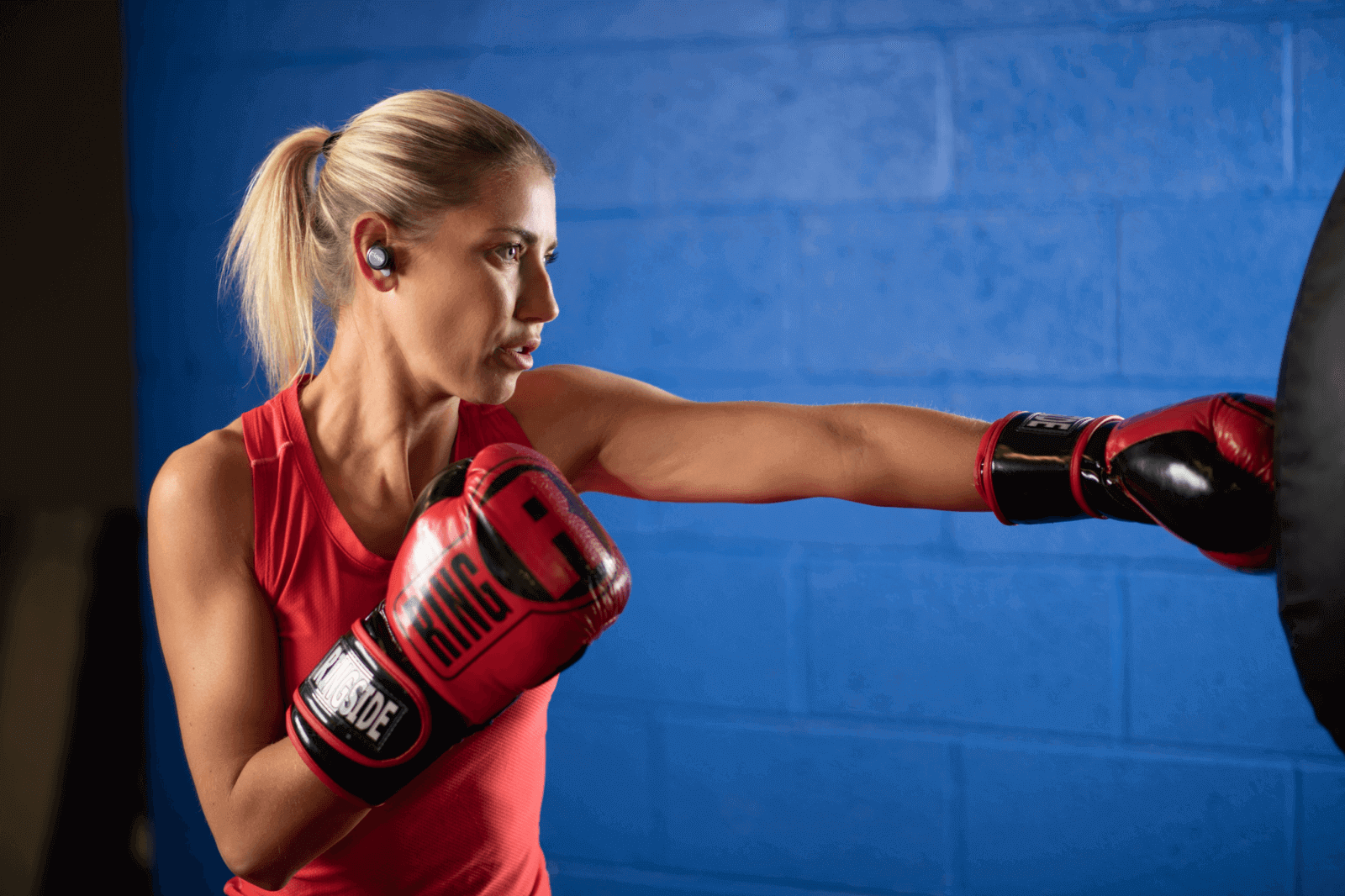 If you lead a busy, active lifestyle, Cleer Audio's
Ally
might just be your new best friend. Why? Because these wireless in ear headphones have been designed specifically for people like you who live life on-the-go. They pair an ultra-long battery life of 10 hours per charge—an amount that happens to be industry-leading, by the way—with crisp, high-quality sound. In other words, these in ear headphones offer the best of both worlds so you'll be able to enjoy using them no matter what you're doing. If you're at the tail-end of your session and your Ally earbuds do happen to be running low, simply place them in the charging case for five-minutes of Fast Charge to get an extra hour of playback in return. As a general FYI, the charging case provides an additional 20 hours of playback before needing to be connected to a power source, so make sure to keep it with you as you're out and about. Like we covered in the beginning, these earbuds are IPX5 sweat and water-resistant so you can frolic in the rain without an umbrella and still have your in-ear headphones working perfectly, even if the rest of you happens to be soaked. As for their look and feel, Ally's FreebitTM ear wings offer a secure, ergonomic fit so you can listen to your favorite music in comfort when you're running through the hills or cycling to work. Ally can be controlled by its simple touchpad for playing, pausing, and answering/ending calls, which also provides seamless access to your voice assistant. More on their convenience features, in-ear sensors will activate an auto-pause function every time you take them out, and then counter with auto-playback immediately when you pop them back in. In use, this means you'll never have to worry about missing the best of any song just because you need to take them out for a minute.
Ally Plus for Business Professionals and Commuters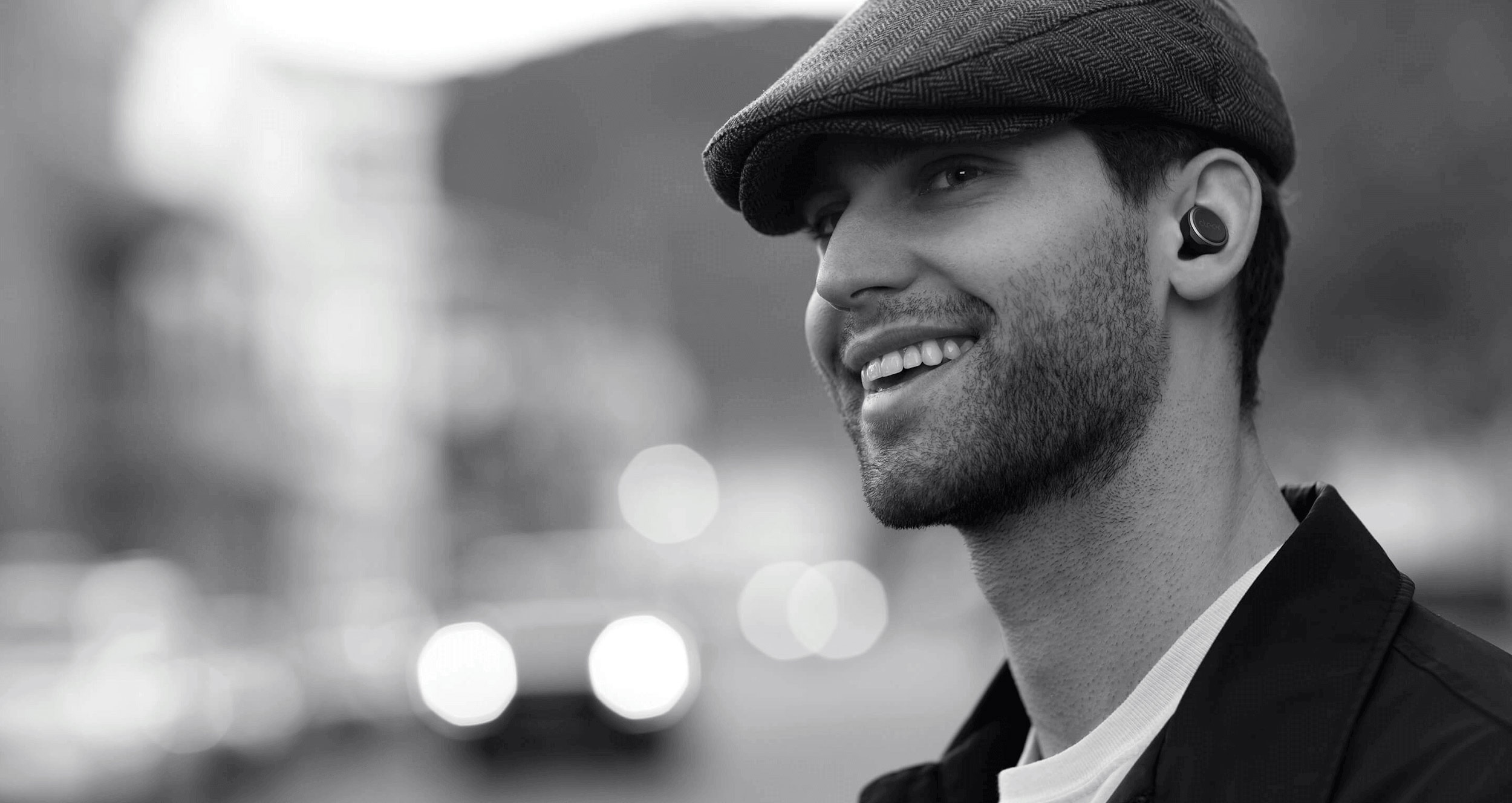 For business travelers or those who want a companion on their commute to work, Cleer Audio offers
Ally Plus
, true wireless in ear headphones with noise cancellation so you can have some peace and quiet from the outside world before jumping into the work day. As the step up to Ally, these premium in-ear headphones offer all its cool features like water resistance, a 10-hour battery life, and a slim carrying case for an additional 20 hours of battery life, as well as the inclusion of powerful noise-cancelling features that truly give you a bubble of protection against unwanted sounds. Another bonus you'll gain by upgrading from Ally to Ally Plus is a 10mm Neodymium driver that's almost twice the size of Ally an improved better bass response and higher overall sound quality. Moving the discussion to comfort and convenience, Ally Plus comes with five different eartips of varying sizes for the ultimate best fit, no matter your age or (ear) size. They also feature swipe control for volume adjustments and a soft touchpad for playing/pausing your music, meaning that everything can be managed with ease so you experience nothing but good vibes, a must for those stressful work commutes.
Edge Pulse for Gym-Lovers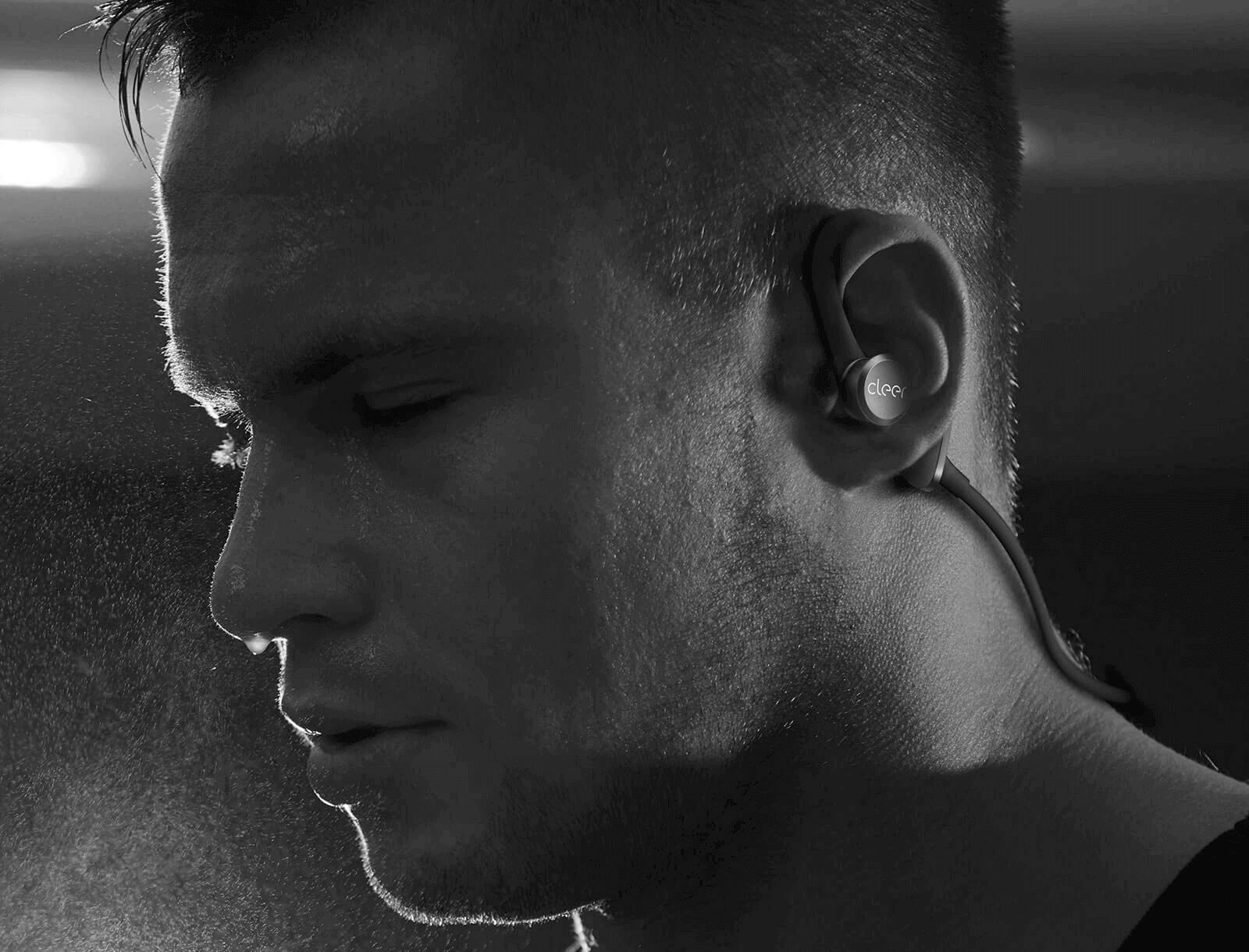 For the full-on gym rats out there whose manta is "go big or go home," Cleer Audio offers the
Edge Pulse
packed with a built-in wireless heart rate monitor so you always know how hard you're hitting the racks. Featuring flexible earloops and silicone ear tips, the Edge Pulse has a comfortable and secure fit that accentuates sound quality by keeping everything in, thereby enhancing both your listening experience and your workout session. Rewinding a bit so we can talk about the heart rate monitor, these wireless in-ear headphones come with infrared sensors that provide accurate heart rate monitoring across a host of conditions and activities, bolstered by an IPX5 water-resistance rating and compatibility with most popular fitness apps. In effect, this means there's no longer an excuse not to work up a sweat, track your progress, and get the most out of your gym session. Comfort was clearly king when Cleer Audio created these in-ear headphones, as the battery, electronics, and controls are all housed in pods that rest behind the ears. This distributes the weight evenly, preventing you from feeling too much pressure in one place or another so your listening experiences are as seamless and carefree as possible. As a pair of wireless in-ear headphones with some handy fitness tracking capabilities thrown in for good measure, the Edge Pulse is perfect for people who need a little music to motivate them as they get in shape.
Final Thoughts
The best in-ear headphones should enhance your listening experience and lifestyle by blocking out the wider world and channeling your music through a comfortable earbud; they should really take your music and your activities to the next level. It doesn't matter if you're looking for a companion for your busy life, trying to make your work commute more enjoyable, or seeking to max out your workout sessions, all the wireless in-ear headphones we covered today offer a wealth of benefits and bonuses that make them perfect for your own individual lifestyle. Enjoy!