NEXT
Audiophile Headphones for Discerning Listeners
Melding form and function a luxurious, open-back, alloy structure provide the foundation from which the innovative ironless magnesium driver units emote bold and articulate, high-resolution sound as soft sheepskin for Cleer Next Audiophile headphones and memory foam caress you in comfort.
Save 14%
Overview
NEXT-LEVEL DESIGN
Dynamic By Design
Our design inspiration for the Cleer NEXT audiophile headphone was driven by a singular idea: headphones that evoke the feelings of a favorite timepiece. Every design decision was influenced by a desire to create a product that would be considered delightfully exquisite, intimately personal and intended for decades of enjoyment--with zero compromise in performance, durability or comfort.
40MM MAGNESIUM DRIVERS
Ironless Driver Technology
Surpassing conventional soft-iron, single magnet designs, the NEXT audiophile headphone employ a patented Ironless motor assembly paired with a proprietary magnesium diaphragm for an emotional listening experience.
ALLOY CONSTRUCTION
Premium & Durable Build Quality
6061-T6 aluminum was chosen for its light weight, high-strength, and workability, in this case resulting in an eye-catching design that's equally as comfortable.
FLAWLESS AUDIO REPRODUCTION
Open Back Design
The open-back design provides two immediate benefits: natural, spacious, sound reproduction devoid of coloration, and improved transient response-the headphone's ability to respond to sudden changes within the waveform.
MEMORY FOAM LAMBSKIN EARPADS
Luxurious Comfort
Especially shaped to surround the ear and hug the contours of the head, memory foam earpads deliver a superb wearing experience with the added benefit of enhanced acoustic performance.
EFFICIENT CONNECTIVITY FOR HI-RES SOUND
Wired Connection
Quad-core, four-conductor cable allows for efficient connectivity. LEMO® push-pull, self-latching connectors for solid connection.
User Manual
NEXT Quick Start Guide (PDF)
NEXT Specs
General
Weight

395g

Driver

40mm Ironless Driver with Magnesium diaphram

Frequency Response

10Hz-45kHz

Headphone Type

Over-Ear Wired Headphones

Connection

6.3mm Adapter
Power
Max. Power Handling

90mW / 1.2V (10% THD)

Optimal Power Requirement

10mW (0.4V)

THD

<0.3% / 1mW / 1kHz

Sensitivity

92dB / 1mW / 1kHz

Impedance

16Ω
Features
-Lightweight, open, alloy structure for resonance-free listening

-40mm Ironless magnesium drivers for vivid Hi-Res sound

-3D earpads offer enhanced acoustic seal and long-term fit

-Sheepskin and memory foam earpads provide luxurious comfort

-LEMO push-pull, self-latching connectors for solid connectivity

-1.5m audio cable, 1/4" audio adaptor, carrying pouch included
FAQ
Basic spec
Headphone Type?
Open back, over-ear Audiophile Headphones
---
Weight?
400g/.89 lb.
---
Is it waterproof?
No
---
What is the driver size?
NEXT uses two 40mm patented ironless drivers.
---
What is the impedance?
NEXT Audiophile Headphones impedance is 16ohm.
---
What color is NEXT?
NEXT Audiophile Headphones is titanium color
---
Is the leather on the NEXT real? What type is it?
The headband and earpad of the NEXT Audiophile Headphones are made of soft lambskin leather.
---
What type of audio cable is included?
NEXT Audiophile Headphones assessory include one balanced output cable, with 3.5mm audio plug, and professional LEMO plug connectors.
---
Does it support Hi-Res audio?
NEXT Audiophile Headphones is certified by Hi-Res Audio
---
Product function
What is Ironless Driver?
The patented ironless technology can effectively handle complex sound distortion defects. This technology effectively controls the voice coil through 20 layered rare earth magnets, transforming the electric pulse into a natural and expressive sound.
---
What is a magnesium diaphram?
Cleer's exclusive 40mm magnesium diaphragm compensates for higher stiffness-to-mass ratios, provides superior damping characteristics, reproduces wider wideband audio, extends bass, smooth IF response and vivid high frequency response.
---
Does it need to be tempered?
We don't have an official position on the theory that headphones need to be ""tempered"". NEXT Audiophile Headphones have always been a good headset. As users become more accustomed to specific headphones, they will begin to notice the frequency response range and nuances of the headset, so it is said that the headphone and its features are more appreciated. For more information on the ""tempering"" theory, see Head-Fi.org (http://www.head-fi.org).
---
What kind of amplifier is required for NEXT headphone?
The impedance of the NEXT Audiophile Headphones is only 16 ohm, and it can be driven without a power amplifier.
---
Are there microphones on NEXT?
No
---
What is the difference between open and closed design headphones?
Open type means that the back of the driver's horn is connected to the outside world. When in use, the user can hear the outside world, and the people around can hear the sound from the headphones. The Audiophile Headphones have a large sound field, a more natural sound, and a more balanced tri-band.
---
If the headphones only have sound in one ear, or the sound level in each ear is different, how can I solve this issue?
Need to determine where the problem is - headphones or audio source 1) Make sure the audio plug of the headset is securely connected to the audio device. The properly connected cable should not swing. If the plug is shaking, the connection is loose. Note: This may be caused by a cable that is not fully inserted, or it may be a problem with the input, or sometimes if the device to be connected has a housing that will prevent the cable from being properly inserted. 2) Make sure that there are no objects like dust or fluff in the headphone jack of the audio source, which may inhibit the connection and cause sound problems. 3) Check if the connection jack is clean. If the oil on your hands accumulates on the stopper or the sweat evaporates on the stopper, salt and dirt may prevent proper connection. You can wipe the connection jack with alkaline alcohol. 4) Try using the headphones on other audio sources to check if it is not caused by the original audio source (or settings on the audio source). If you are connected to an alternate audio source, the problem does not exist, which means the headset is good and the original audio source has problem. 5) If it is determined that there is a problem with the headphone, please contact us directly for more information.
---
FROM THE BLOG
In the ever-changing world of personal audio, headphones have solidified their place as must-have companions. They've become super popular among people who want to amp up their music and audio game. With so many...

Read More

In a world increasingly defined by the constant hum of activity, noise pollution has emerged as a ubiquitous companion in our daily lives. The persistent clamor of city traffic, the chatter of colleagues in...

Read More

The fitness world is undergoing a remarkable transformation, largely attributed to the advent of Open Ear Sport Earbuds. These cutting-edge audio devices are reshaping how we engage with our workouts, enhancing our experiences, and...

Read More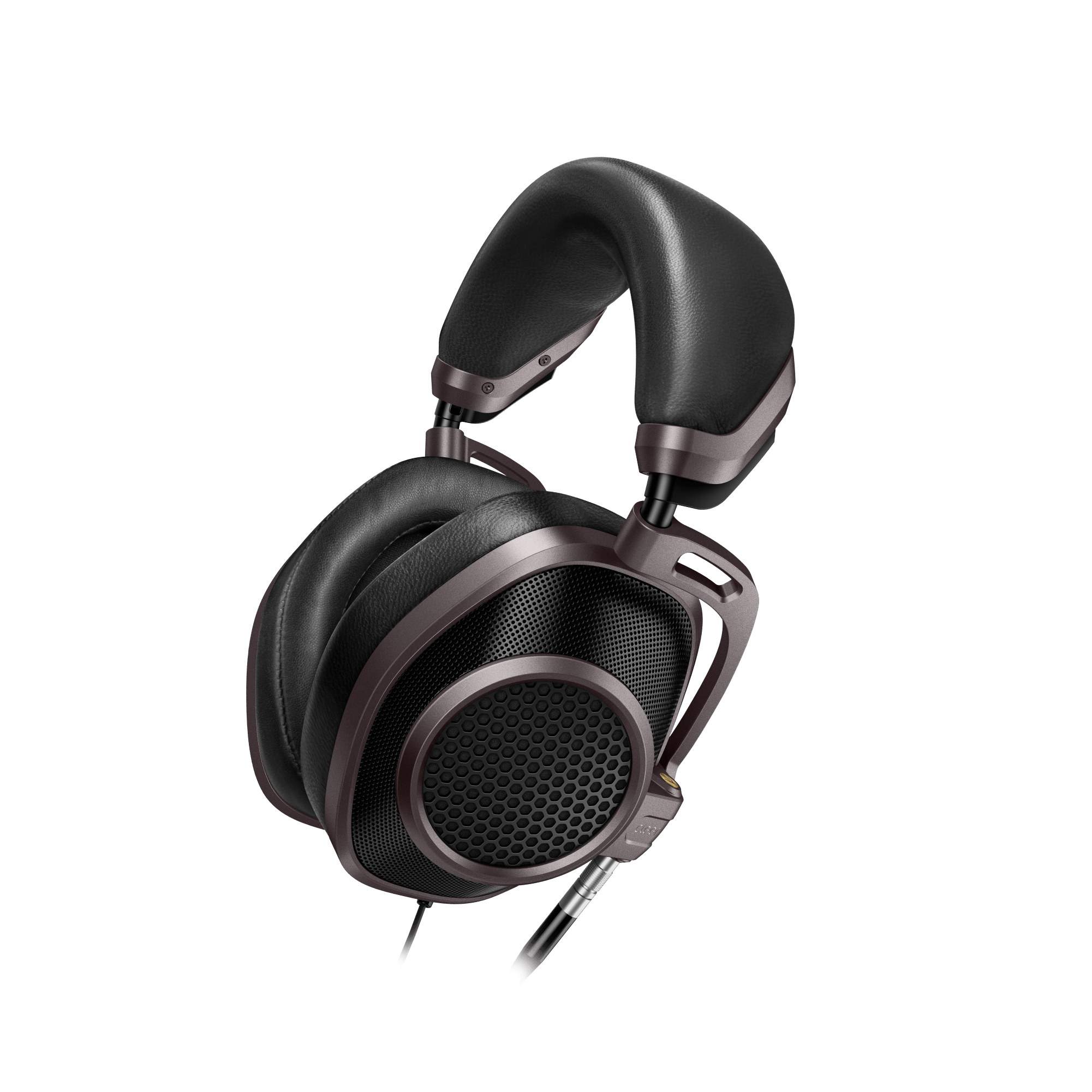 NEXT
Audiophile Headphones for Discerning Listeners