If you want to stay focused and oblivious to the world around you,
noise cancelling headphones
are the gift that keeps on giving. Not only can you listen to your favorite playlist, but you can also disconnect from the outside world and get in the zone.
In fact, if you haven't already got a pair, a good pair of wireless noise cancelling headphones should be on your shopping list. Sure, it can be tempting to just walk into a store and buy the first pair of noise cancelling headphones you see, but there has to be more to it.
You need to understand the available features as well as the features that are most useful to you. To help you find the best wireless headphones to escape the chaos of life, we've got a few pointers to get you started.
Why are wireless noise cancelling headphones necessary?
Imagine you're trying to plan your next adventure while commuting to work or need time to focus on important matters. You sit back and get ready to put on your thinking cap. Unfortunately, the people around you have not learned volume control and are talking loudly about some rather personal things. Finally, there's silence. Only to be broken by an ambulance racing past.
How do you end the torture? Enter active noise cancelling wireless headphones. The purpose of noise cancelling headphones is to block out any noise around you. This means that when people in front of you raise their voices, you won't hear a word.
How do noise cancelling headphones work?
Without going into a lot of intricate details or conjuring up images of physics and math equations, let's take a look at how noise cancelling headphones actually work. Noise cancelling headphones work by combating one sound with another sound. It can be counterintuitive if you're hearing this for the first time.
Trust me, I feel the same way when I first learned how headphones work. But here's how a headphone enthusiast can better understand it, and it'll come in handy if you're good at simple math. "If the ambient noise (an airplane engine, say), is +1 the headphones would create and add -1 so your ear hears 0 (i.e., no noise)."
The truth is, however, that noise cancelling headphones function optimally when exposed to continuous noise and they will not work quickly and sounds like a sudden bang or clap. Some versions also battle with cancelling out higher frequency sounds, like the human vocal range. It is important to note that not all noise cancelling headphones work the same, so it's worth doing your research before investing in a pair.
What to look for in wireless noise cancelling headphones
To really get the most out of your noise cancelling headphones, there are a few features to consider. For starters, battery life is important, it should last as long as you do. Next up is the dynamic duo, ambient awareness, and noise cancelling technology. The two go hand-in-hand, as ambient awareness is a feature that allows you to still hear the world around you when needed or activate noise cancellation when things get too loud and overwhelming. Being able to switch between the two comes while out and about.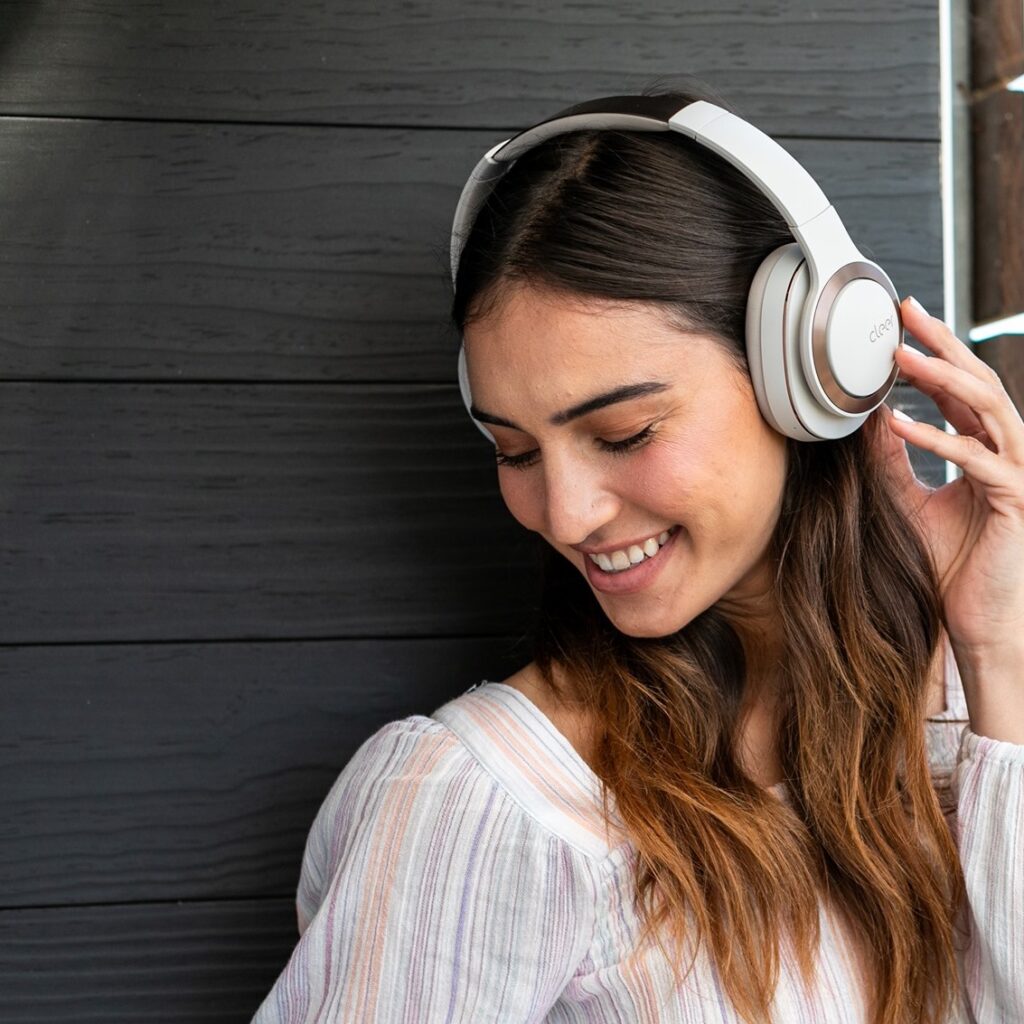 Our top pick: Cleer Enduro ANC
Have you met the first ever pair of
noise cancelling wireless headphones
with 60hrs of battery life? Cleer Enduro ANC features the latest Active Noise Cancellation technology and uses multiple external microphones to cancel ambient noise by 25dB, providing peace of mind in noisy environments.
These wireless Bluetooth® noise cancelling headphones are great for phone calls because they use 2 microphones and Qualcomm's 8th generation
cVc noise cancellation
to keep your voice clear and consistent in crowded areas. You can even add a new level of customization with the free Cleer+ app, which lets you adjust noise cancellation, surround sound levels, and EQ levels.
Should you use noise cancelling headphones every day?
This depends on several factors such as where you live, work, or spend most of your time. If you are a regular traveler who flies every day with noise cancelling safety headphones, they can be your bread and butter and you can use them for about 8 hours at a time.
If you live in a noisy city like New York, Shanghai, Tokyo, or Cairo, you may find yourself constantly longing for peace and quiet. This is because the main benefit of noise cancelling headphones is the reduction of stimulating sounds that are present in our modern environment.
It blocks or filters high-frequency sound waves using passive or active responses. You can choose what you want to hear. Anyone with auditory, sensory, or behavioral processing disorders can use this technology to reduce the impact of sound in busy environments. You can wear it in class, on a plane, or while driving to improve your concentration. Noise cancelling headphones can also help you pick out any ambient sound you want to hear. This means that you can cope better with concerts or sporting events in terms of noise pollution.
Are you ready to hoist your lifestyle?
Wireless noise cancelling headphones are easily one of the greatest inventions of our time. It combines the power of high-quality sound with the ability to block out the outside world. This means you can block out the sound of crying babies when you're traveling or when you're working - the possibilities are endless.