If you've gone through our site to discover our product range, you would've noticed a few reoccurring terms like noise-cancelling technology and cVc and ANC technology. For some, you may know what this means. But to avoid confusion, we're going to clarify things.
Let's start at the beginning. When you are looking to buy a pair of wireless earbuds or headphones, a feature worth considering is noise-cancelling technology. As the name implies, at cancels out the noise for a disturbance-free listening experience. Now that all sounds fairly straightforward, right?
Well, it's not quite that simple. You see, you need certain technologies present to utilize the potential of the device. This is where Qualcomm cVc noise cancellation technology steps in to change the game.
What is the difference between cVc and ANC Technology?
Clear voice capture (cVc) aims to capture your voice clearly without ambient noises so that the person you're on the phone with can hear every word. This is more beneficial to them than it is for you, as you are fully aware of what you are saying.
Active noise cancelling technology on the other hand blocks the outside world out from your sound experience. It ensures that you are able to hear whatever sound is being played through your
noise cancelling headphones
or earbuds.
With these two obvious differences mentioned, it is really easy to see how the two come together to deliver a superior sound experience. But in case you need it a bit clearer, cVc helps people hear you, while ANC helps you hear what is being processed by your earbuds or headphones.
Take a look at our
ALLY PLUS II wireless noise cancelling earbuds
as an example. They provide ANC technology as well as a battery life of up to 11 hours. In addition to this, they also offer improved call quality with dual microphones and 8th generation Qualcomm cVc technology for sound reduction, making it the perfect companion for listening to sound and making calls while on the move.
What is Qualcomm CVC noise cancellation?
Qualcomm® cVc™ Echo Cancelling and Noise Suppression Technology have been leading the way when it comes to blocking out ambient sounds. This technology is able to do so by using algorithms that work to suppress background noise, such as ambient noise, traffic noise, and other people speaking in the background. cVc allows the person on the other end of the call to hear you clearly, even if you are on the road or in a noisy environment.
So, what makes Qualcomm cVc noise cancellation technology so special?
Whether you're at home or about to make a call using wireless earbuds or headphones, background sounds can make it difficult to have a conversation. cVc (clear voice capture) technology was developed to cancel out echoes and other sounds to deliver crystal clear sound quality.
Clear voice recording
CVC is a set of algorithms that work to divert and receive voice calls to provide the best possible voice quality wherever you are.
Echo cancellation
Echo cancellation technology helps reduce acoustic echoes and provides a more natural two-way conversation.
Consistent sound quality
Packet loss and small error concealment ensure consistent audio quality, even in situations where an RF connection may be compromised.
How does cVc tie in with ANC?
Both cVc and ANC are sound cancelling technologies, however, the functionality differs. While cVc was designed by Qualcomm to improve call quality for another, ANC is more about your own experience. ANC actively blocks background noise when calling or listening to music. This is often associated with passive noise reduction, especially with headphones.
Passive noise cancellation simply means that the plugs provide a seal to the ear canal. Combined with passive noise cancellation, ANC is more effective. Passive noise cancellation is less common with headphones while ANC is more common in headphones.
Separately, these two functions are already pretty remarkable. But by bringing them together, you are able to usher in a whole new world of sound. Not only will you be able to make crystal clear phone calls – where you and the other person can hear one another clearly – but you can also zone out into your favorite music without interruptions.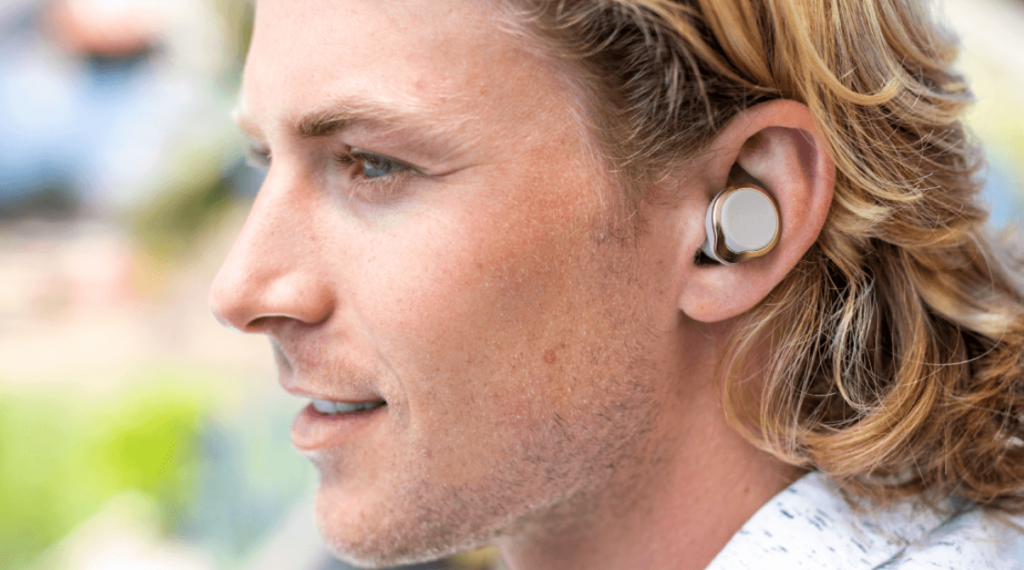 The bottom line when it comes to ANC and cVc
There are two main differences between cVc and ANC. Simply put, ANC is for you, and cVc is for someone else on the phone call. In this sense, it differs from standard technologies. cVc can't help you hear the music better, and ANC can't improve the quality of your call. It's like comparing apples to oranges. Both technologies are good for their purposes, but they are by no means equivalent.
Another difference is that cVc is a software solution, and ANC is a hardware solution. What does it mean? This means that cVc can be used on almost any device. Even if your headphones don't offer it, you can find an app that will. On the other hand, the ANC needs more microphones and circuits. The device is then in the ANC state or not. In other words, if you buy headphones without ANC, you can't add this feature later. On the other hand, with cVc, you can decide to install it later if you decide you need it.
And that, folks, is everything you need to know
When it comes to cVc and ANC, the simple way to remember the difference is that "C" is for clear calling, and ANC sort of rhymes with me, as in its all about me and my experience. Of course, there is a bit more that goes into it but when it comes to a basic guide, this is a great place to start.