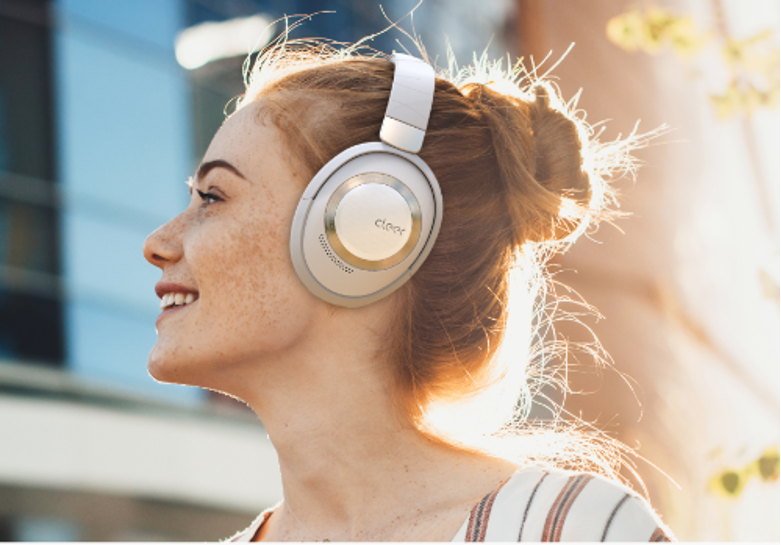 The Cleer Audio family has grown – and just in time for the festive season, too! Meet the new kid on the block and our latest noise-cancelling wireless headphones,
ALPHA
. It's time to redefine your sound experience by investing in high-quality sound and impressive battery life – all expertly grouped together to create one of the best adaptive active noise-cancelling headphones currently on the market. As the name implies, Alpha is the leader of the pack. It features the latest Cleer technology and design to ensure the most comfortable, fully immersive listening experience currently available.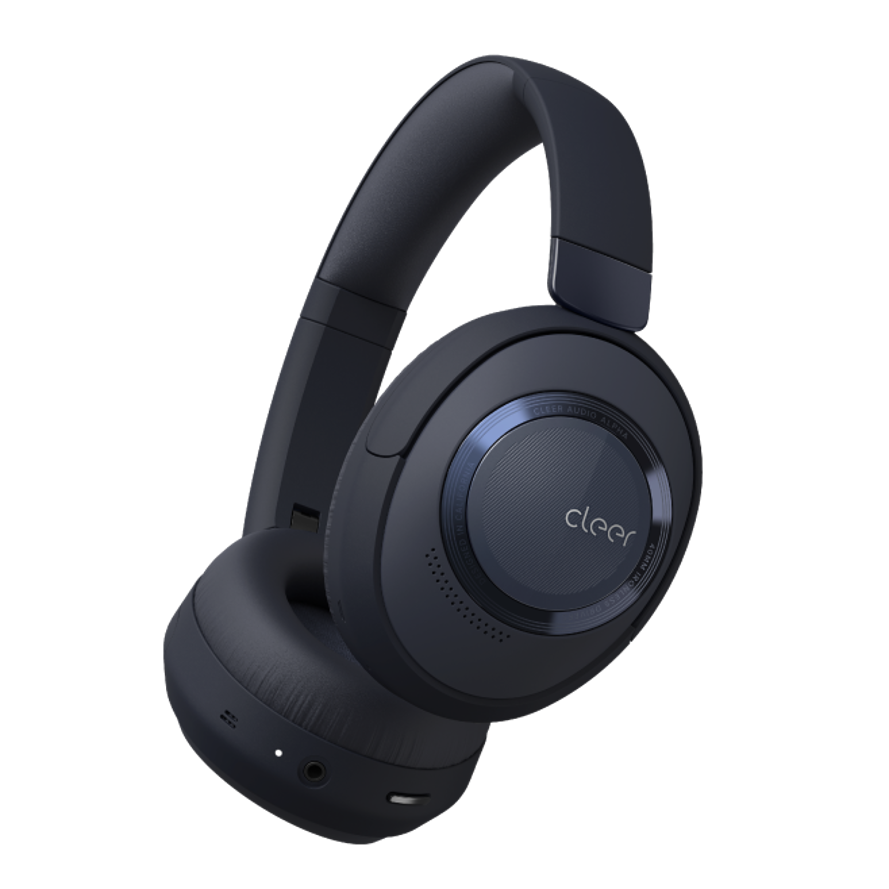 Are you ready to take your sound experience to the next level?
Alpha was designed to be the best and stand out in a sea of wireless headphones. This is something that has been achieved by bringing together the features we have come to expect from state-of-the-art noise-cancelling headphones – and then taking it to the next level. Bet you didn't think that was possible, right? Well, it is. Let's take a look at some of the features that you'll find when you buy a pair of Alpha wireless headphones.
Adaptive noise-cancelling technology
Arguably one of the best features of any set of wireless headphones has to be noise-cancelling technology and ambient awareness. This means that you can choose when you want to block out the noise of the world, and when you would like to let it in. Alpha features powerful adaptive wide-band
noise-cancelling technology
, making it easier than ever to choose when you want to hear the world, and when you would like to escape.
Crystal clear phone calls, yes, please!
Qualcomm® cVc (clear voice capture) technology uses a -mic beamforming design to provide crystal clear voice calls. IT can even reduce the sound of the wind to ensure that the person you're on the phone with can hear everything you have to say, regardless of what's going on around you.
An immersive sound experience puts you in the middle of it all
Integrated Dirac Virtuo spatial audio helps you get the audio out in all of its glory, creating an immersive listening experience thanks to the widened soundstage. Alpha's patented
40mm Ironless Drivers
create a hi-res sound that's bold and true to the original, while
Bluetooth® 5.1 with Qualcomm® aptX
allows you to stream high-quality audio on the go.
Battery life that lasts as long as you do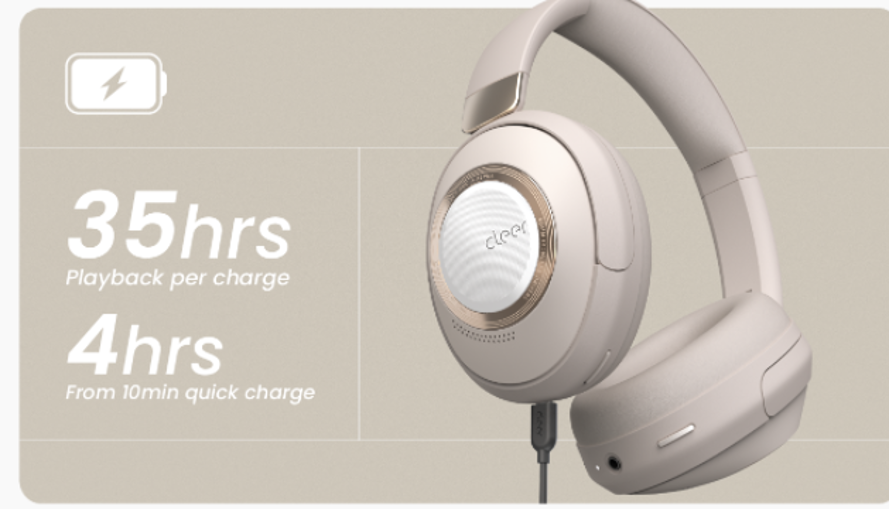 Alpha offers up to
35 hours of playback on a single charge
, and if you're pressed for time, a 10-minute charge will give you four hours of uninterrupted playback.
Your sound, your way
The free Cleer+ App gives users the ability to adjust and personalize their listening experience. This includes the ability to control the device, adjust EQ levels as well as the noise-cancelling and ambient sound levels.
It's time to level up, are you ready for Alpha?
We've redefined the world of wireless sound with Alpha. It's all about unleashing booming sound, choosing when to block out the world, and living your best life with your favorite playlist playing as you do so. If you haven't already, it's time to discover the power of noise-cancelling wireless headphones. The newly designed, state-of-the-art Alpha noise-cancelling headphones are a fantastic way to test the waters.