Whether it's a pair of classic wired headphones, fitness-oriented neckbands, practical
noise cancelling wireless headphones
, or a pair of over-ear headphones, there are several conditions you can find when you're looking to buy a new pair. One is noise-cancellation while the other is soundproofing.
Today we're going to take a look at what these terms really mean, what sets them apart, and which of the two features you should be looking for in your next headphones, earbuds, or headphones. Noise isolation is, as the name suggests, isolating the sound inside/outside the space so that it does not leak or reach set limits.
Something as simple as covering your ears with your hands or wearing earplugs on an airplane to block out noise while flying can be the
simplest form of noise cancelling
or soundproofing. In the context of audio accessories such as headphones and earphones, soundproofing refers to the addition of a specific material where the ends of the headphones or earmuffs touch your ears.
It's usually some kind of foam padding and its purpose is to block out unwanted outside noise so you can hear your music with less interference from the traffic outside when you're stuck in traffic.
So, what is noise isolation in earbuds?
Noise isolating technology can be found in any headphones or earphones that have a sound blocking mechanism such as silicone ear tips, memory foam, etc. Another benefit is that the soundproofing also prevents sound from your headphones from leaking out, so the people sitting next to you on the subway can't hear what you're saying.
However, poor implementation of soundproofing can mean that your music will be heard outside and unwanted outside noises will find their way in. We call these "leaks". Leakage exists to some degree in all headphones. But with better quality headphones or earphones, the sound leakage is on the bottom side.
Having said this, there is no way to activate noise suppression technology, all you need to do is put on your headphones or earbuds. As easy as that.
What about noise-cancelling?
As effective as the noise isolation of headphones is, there are still situations where sound, or rather certain sound frequencies, can penetrate even the best headphones. This is where a new, more advanced technology called noise-cancellation comes into play.
Unlike soundproofing, which is a physical implementation, noise-cancellation is electronic. It involves listening to audio from external headphones/earphones and emitting anti-noise signals that counteract and "cancel" the unwanted noise, thus giving the technology its name.
Noise-cancellation
is battery-powered and will drain your audio accessory's battery faster when turned on. This is why most noise-cancelling devices are activated by some form of switch.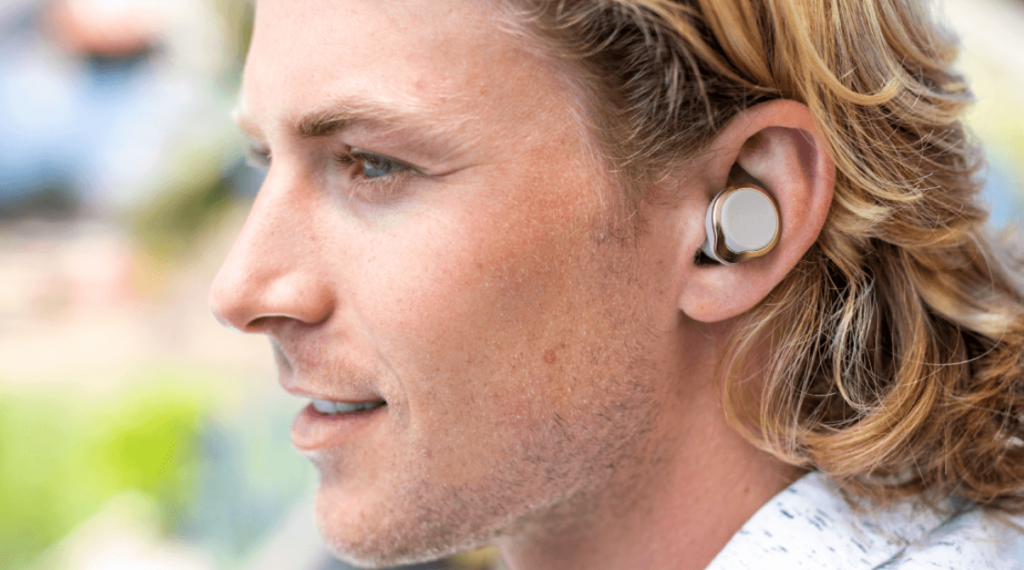 Noise-cancelling vs. Noise-isolating technology
To quickly round up this topic of debate, let's look at the similarities and differences between noise isolation and noise-cancellation.
Let's start with the most obvious similarity, they both seek to block out noise when listening to music. However, that's as far as that goes. Now, let's look at the most obvious difference – the execution of their noise-blocking abilities.
Noise isolation headphones or earbuds or designed to block out noise, and the physical structure and materials used to facilitate this. As a result, some environmental sounds may slip through. So, if you want to still hear the world around you, this is the better option.
When it comes to noise-cancelling technology, this involves the technology and software used to create the
noise cancelling headphones
or earbuds. In some instances, the physical design also caters to this purpose. The software used for this seeks to block out sounds by flipping them 180 degrees. So, if you think about a sound wave, and then flip it and align the two, it will create a straight line, effectively cancelling out the noise. That being said, if you truly want to block out the world, this is your best option.
Your world, your choice
At the end of the day, each form of sound suppression has been designed with a purpose. Sound isolation isolates your ears and blocks out the sound while noise-cancellation cancels it out – it's all in the name when you think about it.
So, when it comes to picking between these two options, the winner will be based on where you will be using them. What we will say though, is that noise-cancellation can be switched on and off, while noise isolation activation occurs as soon as you put the device on your ears.