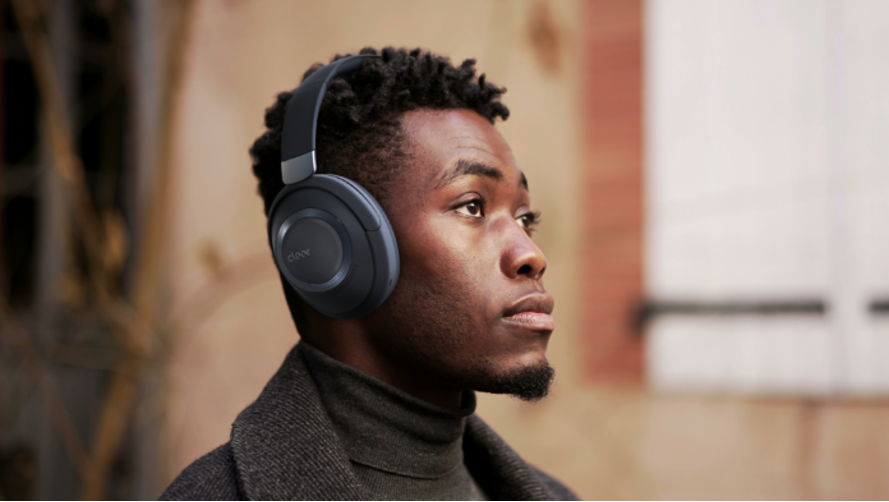 We have dubbed 2022 the year of travel. It's time to pack those bags and venture into the great unknown.
This of course means that you need to know what to pack, and more importantly, what you'll need to make the most of your travel. This includes the basics like your toiletries, clothes, and passports. It also includes travel necessities that will keep you sane while in transit. This list can include a travel pillow, blanket and, of course, a good pair of adaptive noise-cancelling headphones.
Why are noise-cancelling wireless headphones necessary?
Picture this. You've just boarded your plane, ready to set off to a whole new world. You settle into your seat and prepare for the hours of travel that await you. Unfortunately, the tourists in front of you have not learnt volume control and are talking loudly about some rather personal things.
Finally, there's silence. Only to be broken by a crying baby. There has to be a better way to travel, right? Enter adaptive active noise-cancelling wireless headphones.
The purpose of Adaptive noise-cancelling headphones is to adapt to your surroundings and block out any noise. This means that when the people in front of you raise their voices, your noise-cancelling wireless headphones will adjust your sound to block out their voices.
What to look for in adaptive active noise-cancelling wireless headphones
To truly reap the benefits of your noise-cancelling headphones, there are a few features to look out for. To start with, battery life is important, they need to last as long as you do.
Next is the dynamic duo, ambient awareness and noise-cancelling technology. These two go hand in hand as ambient awareness is a function that allows you to still hear the world around you when you need to or activate noise-cancelling when things get too loud and overbearing. The ability to switch between the two will come in handy when the flight crew makes important announcements.
3 best headphones for travel
Now that you know the importance of these devices, let's take a look at a few of the available options. Who knows, you make discover your ideal set of travel headphones and learn a thing or two in the process.
Alpha features the latest noise-cancelling technology. Not only are they really comfortable, but they also feature adaptive noise-cancelling technology.
Additional features include:
35 hours of playback on a single charge
Spatial audio using Dirac Virtuo spatial to transport you into the middle of all the action
40mm Ironless Drivers offer distortion-free audio for crystal clear sound
The ambient mode gives you the freedom to let the outside world in, without taking off your headphones
Improved call quality using Qualcomm® cVc and 2-mic beamforming design
Multipoint connectivity
If you're looking for
noise cancelling headphones
that will survive a two-day trip without charging, look no further! Not only does it have a long-lasting battery, but it also has multiple mics to ensure that if you make a phone call, the person on the other end hears you with ease.
Features include:
60 hours of battery life
Active noise cancelling technology to block out external noises, and ambient mode to let them in
Dual mics and Qualcomm suppression to ensure that you're heard
Bluetooth connectivity to stay connected
Customizable with the free Cleer+ app
Flow II
Noise cancelling technology, impressive battery life and Google Assistant compatibility, what more could you need? When it comes to a well-rounded package, Flow II is the way to go.
Features include:
20-hour battery life
Hybrid noise cancelling headphones that optimized passive and active isolation
Built in Google Assistant
Intuitive controls for ease of use
40mm ironless driver for impressive sound
It's time to embrace the soundtrack of your life
Whether you are discovering a new country or visiting one of your local hidden gems, having the right sound makes all the difference. That's why investing in a good pair of noise-cancelling headphones is a must. Not only will they make travelling a breeze, but they can also be much-needed help in the chaos of daily living too.