The rather abrupt move to wireless sound devices has meant that earbud, headphone, and earphone manufacturers have had to find ways of delivering the same high-quality sound without a direct link between the two devices, i.e., the headphones and your smartphone. Naturally, Bluetooth technology has stepped in to save the day, but have you ever thought how exactly the process works? Sure, Bluetooth has been around for some time and was primarily used as a method of sending files. But the difference know is that it's more than just transferring data, it needs to actually produce high quality sound. In search of your latest pair of earbuds or headphones, you probably came across the term Bluetooth codecs, but do you actually know the importance of Bluetooth codecs? Probably not, and that's okay.
So, what is Bluetooth codecs?
Bluetooth codecs are different types of Bluetooth technology. Many people believe that the codec will determine the sound quality of your wireless sound device, however, that isn't always the case. The overall design of the device will have more of an impact on the sound quality of the device, the codec is the least of your concerns when it comes to that aspect. When it comes to choosing a set of true wireless earbuds or headphones, you need to look at the sound quality first, followed by the devices they support before you even begin to consider the codec. Let's get down to business and discuss what the codec actually means when it comes to your device.
It's all about compressing data
Remember how we mentioned that Bluetooth was primarily used to send data? Well, that's where the codec aspect comes into play. The codec, which means compression/decompression, refers to how the data is made small enough to be transmitted wirelessly. You've probably heard of the most common codec, MP3, as well as AAC, SBC and aptX. The purpose of these codecs is to transmit less data over a more reliable connection, after all the more data there is, the more likely it is to get lost in transmission. This will ensure that they don't lose signal in the middle of your favorite song. Codecs like those mentioned above are often referred to as lossy because the lose a lot of the audio data. The idea of a codec is to produce better sound by transferring more data with less compression. The type of codec used will be determined by the compatibility of the two devices in question, which is why incompatible devices will not play any sounds, no matter how hard you try.
Will Bluetooth destroy audio?
While the codec used to transmit the data can impact the sound quality, it doesn't necessarily mean that it will be degraded. If the audio device is transmitting a sound and so does the other device, the sound quality will remain unaffected due to the compatibility. So, for example, Apple Music uses an AAC codec and so do iPhones. This means that if you listen to music from Apple on your iPhone, the quality will be great. If you were to use an Android device, the AAC data would need to be decompressed and then recompressed using another codec, resulting in degraded sound quality. In some cases, it may not be noticeable, but it is a bit of a gamble.
Why we chose to use aptX codec
An important aspect of Bluetooth audio is the latency. This refers to how long it takes the digital data to be processed. The last thing you want is to have a sound delay while watching a movie. Codecs, specifically aptX, have less latency which means that it processes the data a lot faster. If you think about the
Cleer Audio Ally Plus II earbuds
, this is one of the distinguishing factors of the devices. No delays means that you have a smoother sound experience which makes all the difference.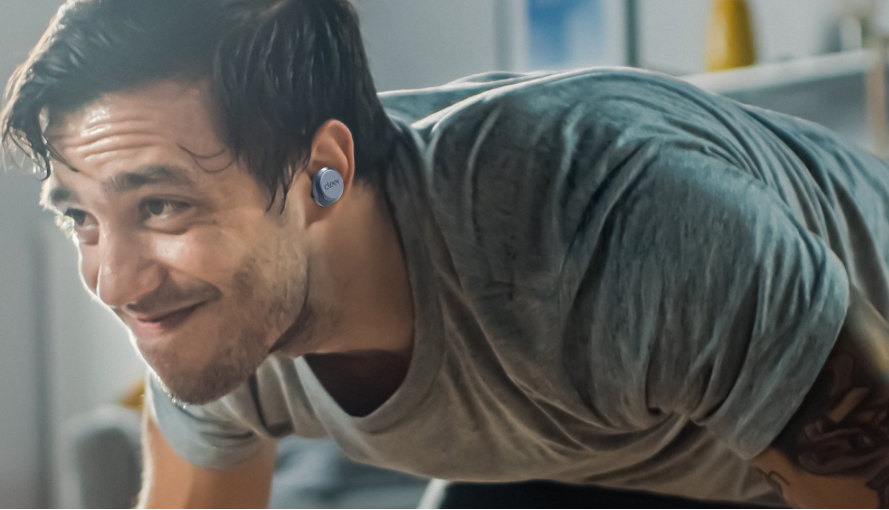 The types of codecs explained
SBC: This is the default codec for devices that don't have the same default setting. As a result, sound delays are possible.
MP3: This is the most commonly used sound file; however, most Bluetooth devices don't make use of it.
AAC: This is a more advanced version of the MP3 codec and is often used with Apple products. It uses an advanced coding technique that affects the latency but delivers decent sound quality.
aptX: This technology is only found in Qualcomm Bluetooth chips. It runs faster than other codecs and has a reduced latency, making it one of the better options in terms of sound quality. It is also available in HD, Low Latency and Adaptive variations to ensure the best possible sound experience.
The first three codecs are fairly similar and, in most cases, the difference in sound quality will not be enough to notice. For a more enhanced sound experience, we recommend aptX. Once again, it's worth mentioning that the actual build of the device will play more of a role in determining the sound quality.
So, what should I be looking for in Bluetooth speakers, headphones, and earbuds?
While a high-quality codec can make a difference, there are a few things that should take preference. This includes the sound drivers and battery life. Looking at a real example, we'll shift the focus to the Ally Plus II earbuds once again. The superior sound quality is brought about by the use of 10mm Dynamic Graphene Drivers that are compatible with aptX. Taking it a step further to ensure powerful base and overall performance, the earbuds feature Bluetooth® 5.2 technology with AptX™ and AptX™ Adaptive to deliver booming sound every time. This is all supported by the 33-hour battery life that is able to keep up with even the most demanding lifestyles.
The bottom line
If you are looking for a seamless sound experiencer, the Bluetooth codec used will play an important part in it all. Look for something that is able to transmit data quickly without compromising on sound, like aptX technology. With this on your side, you're sure to have a fantastic sound experience.