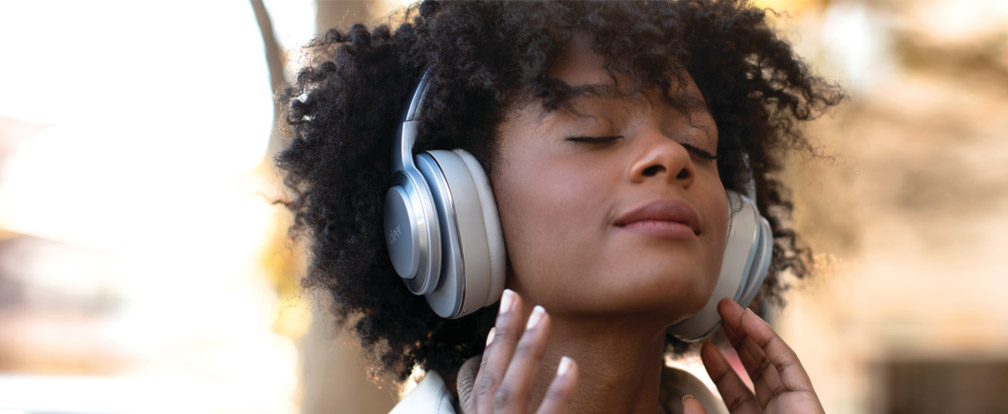 The past few months have been difficult for everyone. This is especially true with anybody who might have previously been struggling with issues relating to mental health. Isolation, loneliness, loss, and a whole number of other potential mental health triggers have been apparent in abundance recently leaving many people suffering not just in silence, but in solitude. For lots of people, it can be hard to know how to handle these feelings, emotions, and issues, especially when you consider that there are limitations on what you can do and where you can go. You might not currently be able to go to places that help you battle your mental health, you might not be able to see those people who offer you support through the difficult times and the outlets with which you would normally utilize may be currently unavailable. However, there is one possible way you can help your mental health at the minute, one where you don't even have to go outside for it work or see other people face-to-face; music
How Music Helps
It doesn't matter if you love Heavy Metal, K-Pop, Jazz, Classical, EDM or anything else, music can improve your mood and support you when it comes to coping and dealing with difficult emotions, especially when listened to through noise cancelling headphones. Listening to just one song through a great pair of over ear headphones has the power to change your mood almost immediately. The very act of listening to music through noise cancelling headphones can stimulate the body's natural chemicals that help you feel good, such as endorphins or oxytocin. It also has the potential to give you greater levels of energy, understand your feelings or feel connected to another person, all while helping you to work through some of the problems you might be dealing with. Alongside these matters, finding the best pair of over ear headphones may also support you with:
Managing feelings of stress or anxiety
Expressing or communicating the feelings you are having
Provoking and stimulating positive memories
Improving your ability to communicate your problems
Promoting a greater level of wellness
Encouraging and supporting with any physical activities that can positively impact your overall mental health
Blocking out the wider world around you and escape into one where you feel more comfortable
While these factors can all have clear, positive impacts, having a great pair of noise cancelling headphones will ensure that effects of these will only be increased. Premium noise cancelling technology is key and it is something that we pride ourselves on at Cleer Audio, especially as it relates to our FLOW II over ear headphones.
Noise cancelling headphones, such as the FLOW II, act as a barrier between you and the outside world around you. They give you something that everybody wants right now; freedom to escape into a world of your own creation, free from the worries and anxieties that are seemingly everywhere right now.
When you wear the FLOW II, the world around you disappears, leaving you with just the music you are listening to. With an incredibly powerful high-resolution sound to match its noise cancelling abilities, these headphones give you everything you could possibly need; including a 20-hour battery life when noise cancelling is operational. This means that you'll never have to worry about cutting short that feel good playlist or positive mind set podcast ever again. While the sounds from the FLOW II's patented 40mm Ironless Drivers™ mean there is next to no distortion letting you immerse yourself in your music and the sounds you love like no other noise cancelling headphones can do.
Final Thoughts
At Cleer Audio, we understand just how important music can be towards helping and supporting people, this is why we put so much effort into making our headphones, speakers and audio equipment as high quality as possible. Now, more than ever before, people have been looking for some form of escape from the outside world. The seemingly constant deluge of bad news after bad news, the inability to see our loved ones as often as we'd like or travel to the places that are special to us can start to weigh heavily on us. Creating a bubble for which you can find joy in your music may seem like such a small thing when compared to everything going on around you, but we know that this bubble can offer you great protection towards building positive mental health and well-being.