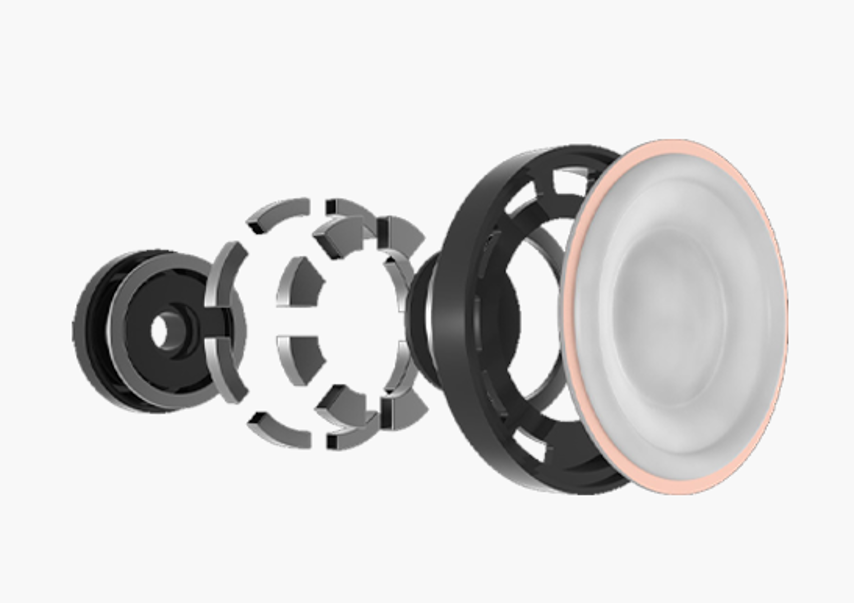 When you are looking at buying a set of earbuds, there are so many things that need to be addressed to ensure that your choice suits your lifestyle and sound needs. The
perfect pair of earbuds
need to have the internal technology to power larger-than-life sound. While battery life, design, and sound are the top three things to look out for, there's one component that we often forget about. The key to delivering the high-quality sound you're looking for. This is the driver and knowing how it works will ensure that you choose the perfect buds.
What is a sound driver?
A sound driver is made up of voice coils, a magnet, and a diaphragm. Its function is to transform electrical signals into sound. This is done by having the electronic signal go through the magnet, creating an alternating magnetic field that forces the coils to move. The movement produces the soundwaves. The sound quality produced will depend on the strength and weight of the diaphragm. All of these components are fragile, more so when cheap varieties are used to build the driver. It's therefore important to look for high-quality, strong materials when it comes to your choice of earbuds.
The best driver for earbuds
While there are several different driver options available. This includes Dynamic Driver Unit, Planar Magnetic Drivers, Electrostatic Driver Unit, Balanced Armature Unit, Titanium Drivers, Beryllium Drivers, and Graphene Drivers in earbuds. When it comes to a powerful, portable sound experience the graphene dynamic driver in earbuds/earphones is worth considering.
Reasons to choose a graphene driver
This driver is a type of carbon in a one-atom-thick film. Additional structural elements include carbon nanotubes, charcoal, and graphite. It is around 200 times stronger than high carbon steel and is an excellent conductor of heat and electricity. In addition to their conductive properties, they also have acoustical properties. Graphene drivers are lightweight and thin with a small spring. The air is used to dampen the motion, and using this damp air, the driver is able to convert most of the energy into sound. This makes it a really effective option. The material graphene is not only cost-effective, but it's also strong, lightweight, and a great conductor. In fact, it allows electrodes to move at a speed of 1/300 of lightspeed as well as carry up to 2 tons on graphene that's 100nm thin. This makes it the perfect material when it comes to a driver's diaphragm.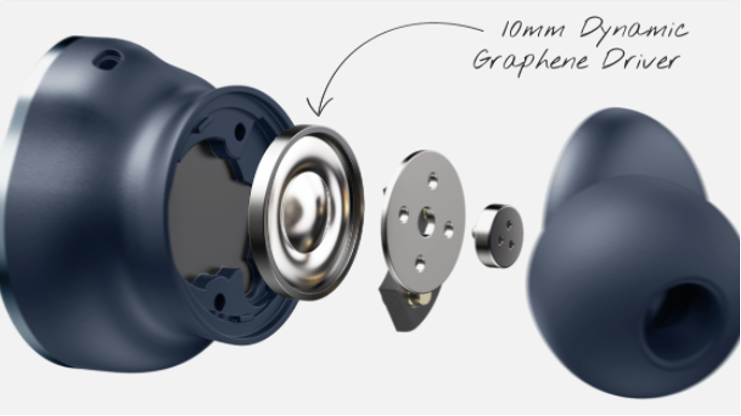 The Graphene Driver in Motion: Ally Plus II
An excellent example of powerful earbuds that feature a graphene driver is Cleer Audio's
Ally Plus II true wireless earbuds with noise-canceling
technology. The 11-hour battery life ensures that you can enjoy your favorite sounds on the go.
Additional features include:
Industry-leading noise cancellation at 34dB
Superior sound with 10mm Graphene drivers
11-hour battery life
Dual microphones
Qualcomm cVc 8th generation noise reduction technology
Customizable sound with Cleer+ app
IPX4 water resistance
The reasoning behind choosing graphene dynamic driver in earbuds/earphones seems fairly simple and makes a lot of sense. The durable materials are used to ensure that your earbuds can handle the demands of your busy lifestyle. In addition to being built tough, the thin graphene film efficiently transforms energy into sound to provide an out-of-this-world sound experience. If you're looking to elevate your music experience, why not look for a set of earbuds featuring this powerful driver?