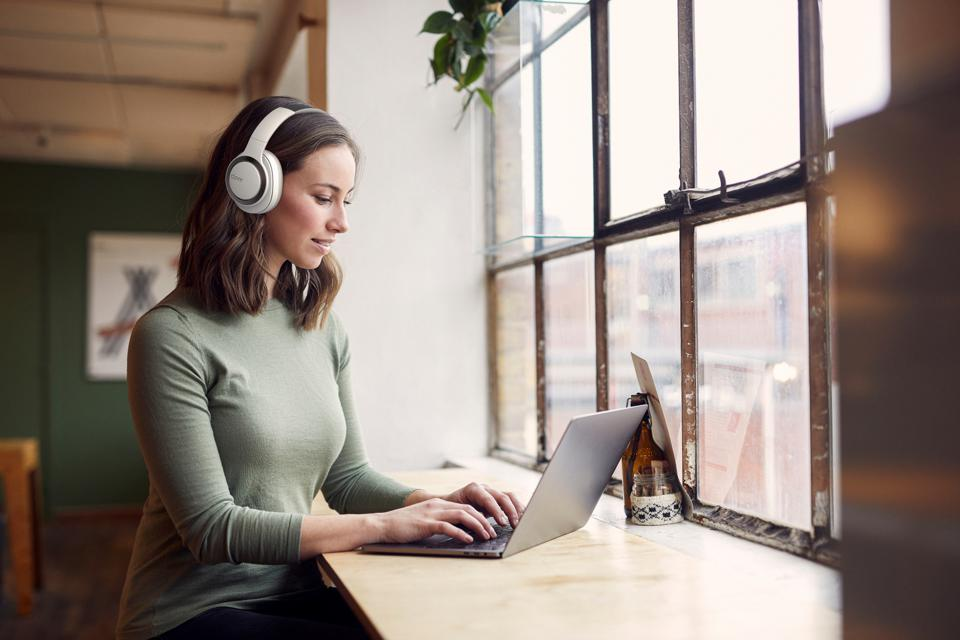 Wireless Bluetooth noise-cancelling headphones with 60 hours of playback on a single charge? Now you're talking…
A new world of noise
Is it just us, or does life just seem to have gotten a whole lot louder lately? Perhaps it's because we've all been pretty used to living within our quiet four walls for over a year... Or maybe we've just totally forgotten how deafening the morning subway commute could be? And what about the back-to-work office noise!? Amongst all the chaos, there's one device that's sure to help you get back in "the zone": the humble headphones. Could it finally be time to treat yourself to an upgrade?
But you don't just want any old headphones. After all, in this noisy new world, it's no longer just about letting music in... it's about keeping the chaos of the outside world out, all day long. Enter the Enduro ANC from Cleer: the long-lasting Bluetooth noise-cancelling headphones that totally have your back.
An all-round performer
Whether it's mood-boosting music or beats to help you concentrate, the world of sound can offer many amazing benefits. So with that in mind, don't you owe it to yourself to bring the best audio experience to your mind, body and ears? If it's high-quality sound you want, as well as the best noise-cancelling capabilities around, then make the Enduro ANC your first choice when it comes to your new wireless headphones. Their slickly designed two-toned ear cups are easy on the eye, and the earphones themselves are crafted from high-grade molded plastic to make them easy on the ears too. Their ergonomically designed memory foam ear pads and lightweight build are also designed to give you total comfort, even over super long time periods.
The active noise-cancelling technology of the Enduro ANC's also means you can mouth goodbye to background chatter for good, and instead lose yourself in the uninterrupted audio that you love. You'll be amazed at the way your music sounds too, with the device's 40mm patented Ironless Drivers™ producing spectacular Hi-Res audio. There's also Bluetooth 5.0 with AptX™ Adaptive high-quality music streaming, meaning you'll never miss a beat as your new wireless Bluetooth noise-cancelling headphones will always stay connected.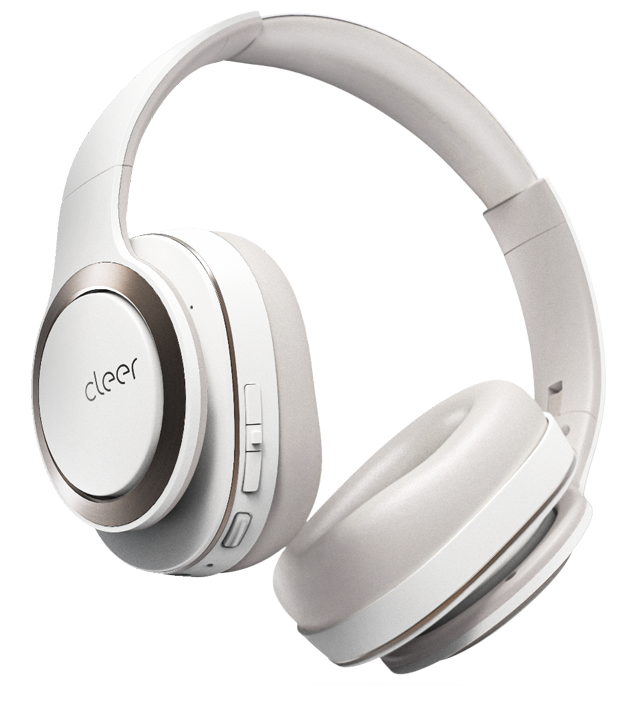 Listening for the long-haul
Ready to dive into that ten-hour audiobook binge? Or maybe you're headed for deep work mode with an endless loop of low-fi beats queued? No matter where you are or what you're doing, the Enduro ANC has you totally covered, with an industry-leading 60 hours of noise-cancelling playback from just one single charge. This means they'll stay strong throughout that tedious long-haul flight, maybe even outlasting your entire weekend staycation! A speedy ten-minute charge will also give you two whole hours of battery life.
The long-lasting juice of the Enduro's are undoubtedly one of their key selling points, with their design specifically tailored to ensure utmost endurance, as their name would suggest! After all, is there anything worse than your headphones checking out when you're midway through your favorite road trip playlist? There's also their lightweight design and luxuriously soft ear pads to appreciate too – promising to bring you ultimate comfort, all day long.
But just how to do these particular headphones last so long while still performing so well? What's their secret? Well, a lot of it is down to the clever Qualcomm QCC5126 chip that can be found in every pair. This tiny bit of technology, plus Cleer's engineering know-how on battery management, is what gives these Bluetooth noise-cancelling headphones their long-lasting edge between charges. It's definitely rare to find a device that not only manages to integrate the QCC5126 which ensures long-life, and also includes effective noise-cancelling technology, as well as high-quality speaker drivers. Proof that small things truly can be mighty...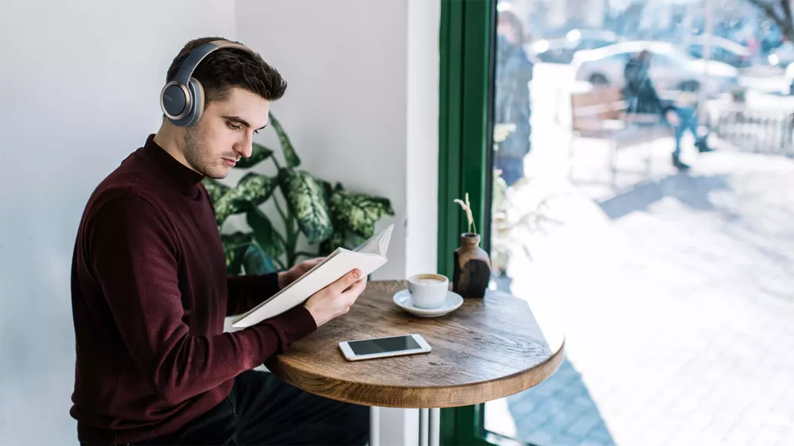 The power in your hands
If, like us, you're a little bit of a control freak – then these are definitely the perfect product when it comes to putting you firmly in charge. With the free Cleer+ App, available on iOS AND Android app stores, you can customize and adjust the noise-cancelling and ambient sound levels for an awareness that's absolutely pitch perfect for you. Customizable EQ levels maximizing Cleer's proprietary Ironless DriverTM technology, giving you total control of your audio, so you can listen to your favorite sounds in your favorite way. Once the clever Cleer+ App pairs with your Enduro ANCs, you're also able to save your ideal settings directly to the Enduro ANC, meaning they'll stay the same no matter which device you need to connect to.
There's more. You're also able to keep an eye on the remaining battery, access and update the Enduro ANC with any available firmware updates, as well as being able to access the handy products manual. You have physical controls on the headphones themselves too, with volume and multi-function buttons alongside a toggle switch for ANC/Ambient Mode.
Did we mention there's also added Voice Assistant technology to ensure extra control with just the simple touch of a button? There's multi-point connectivity available too. These headphones will also allow you to connect two devices at the same time, saving you the hassle of switching between devices and reconfiguring your Bluetooth settings each time.
So if you're looking for wireless Bluetooth noise-cancelling headphones that are as reliable and resourceful as you are, it's definitely time to take a closer look at the Enduro ANC today. No more chatter, no more let downs – just the sounds that you truly love, for hours on end.