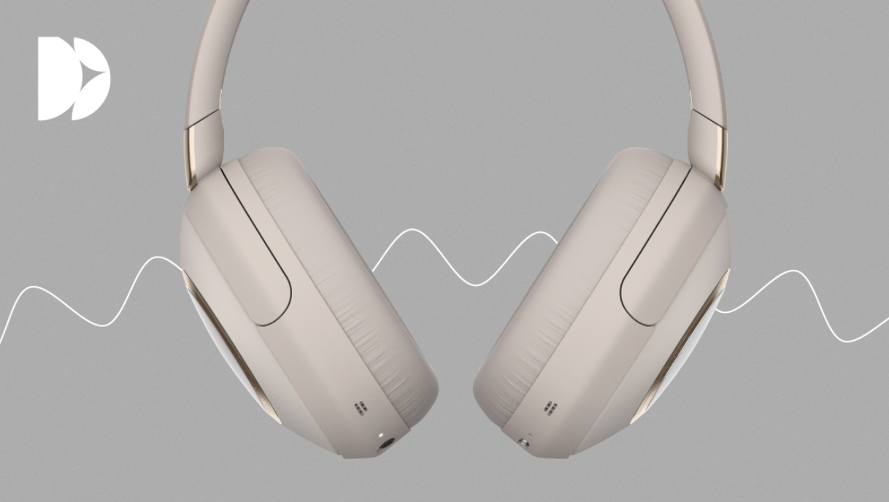 As a market leader in sound technology, we strive to deliver only the best, innovative technology, and devices to our customers. This is why we partnered with Dirac, a Swedish audio company, to bring you the most immersive sound experience to date.
Our
award winning headphones
, Cleer ALPHA, feature Dirac spatial audio to ensure that whatever stereo content you are listening to, you can be fully immersed in the experience. This is achieved by adding Dirac Virtuo technology to the latest addition to our noise-cancelling headphone range.
It starts with a vision that turns into a state-of-the-art reality
We are always looking for new and exciting ways to bring sound to life in the most user-friendly way possible. As a result, our devices are known for being high quality and offering premium performance – all at an affordable price. This partnership between Cleer Audio and Dirac is the start of something big, and we're happy to have started this new era of sound.
So, what is Dirac Virtuo?
As the first device to feature this technology, Cleer ALPHA is definitely making a statement. But what exactly does this technology mean for our brand and future devices?
Dirac Virtuo provides Spatial Audio sound, which has been created to turn any audio content into an immersive listening experience. With a more accurate soundstage and superior sound quality, the combination of Cleer ALPHA with Dirac Virtuo allows users to enjoy a more balanced sound as well as expanded soundscape.
Simply put, it picks up the spatial cues from the original sound and plays it in the same way a high-end home speaker would.
When it comes to the spatial sound performance and usage guide, Dirac Virtuo makes use of high-quality Binaural Room Impulse Response (BRIR) to enhance the spatial cues in the stereo recordings. This means that it is able to recreate the sound the way the artists had originally intended.
To further ensure the sound quality is up to standard, it also features measurement-based frequency response correction technology that is used to digitally enhance the quality of the sound. It removes unwanted resonances to create a clean acoustic canvas, this delivers the ultimate spatial experience.
The benefits of using Dirac in Cleer ALPHA
The intention is simple, the best possible sound experience, regardless of the content being played. Above and beyond this, the media player or device used is also no longer an issue when it comes to sound quality, as the impressive new addition to the Cleer family is able to rise above it and deliver only the best sound quality.
Additional features worth noting about the
Cleer ALPHA adaptive noise cancelling headphones
include:
Up to 35 hours of battery life
Our patented 40mm ironless drivers for superior, distortion free sound
Adaptive noise-cancelling technology to block out the world while you listen to your favorite audio content – and ambient awareness to let the world in if you choose to
Beamforming mics for high-quality phone calls, ensuring that the person on the other end hears what you have to say
Customizable sound using the Cleer+ App
It's all about the power of sound
The benefits of Dirac Spatial Audio in our
ALPHA noise-cancelling headphones
are impressive and definitely something you'll want to experience. While this may be a first of its kind when it comes to headphones, and even the Cleer Audio range, it is only the beginning. Watch this space for even more impressive product developments.