In case you missed it, we're on the pulse of wireless sound. True wireless earbuds and headphones excite us and fuel the passion behind our range. There are, of course, a few wired options available within the Cleer Audio family, but that is a different topic for a different day. Now when it comes to wireless sound, the right technology will make the world of difference. And this is where aptX HD wireless Bluetooth technology makes its appearance. You see, Bluetooth technology is what links the earbuds or headphones with your smartphone – or any other device you're looking to play sound from. This has evolved from the rudimentary Bluetooth technology that we have become accustomed to and evolved into something capable of sharing high-quality data. To truly enjoy your wireless headphones or earbuds, you need a strong Bluetooth connection that won't compromise on sound quality. You don't want the sound to crackle or lag, you want to enjoy it the way the artist intended. This is what aptX HD technology was designed to do.
What exactly is aptX HD Bluetooth and what makes it unique?
Qualcomm® aptX audio technology is designed to improve the wireless sound quality of devices that include smartphones, speakers, headphones, earbuds, and tablets. In the past, these devices have always had a reputation for providing average-quality sound via Bluetooth, but aptX helps Bluetooth-enabled products overcome this barrier because they are designed to always provide higher quality wireless audio.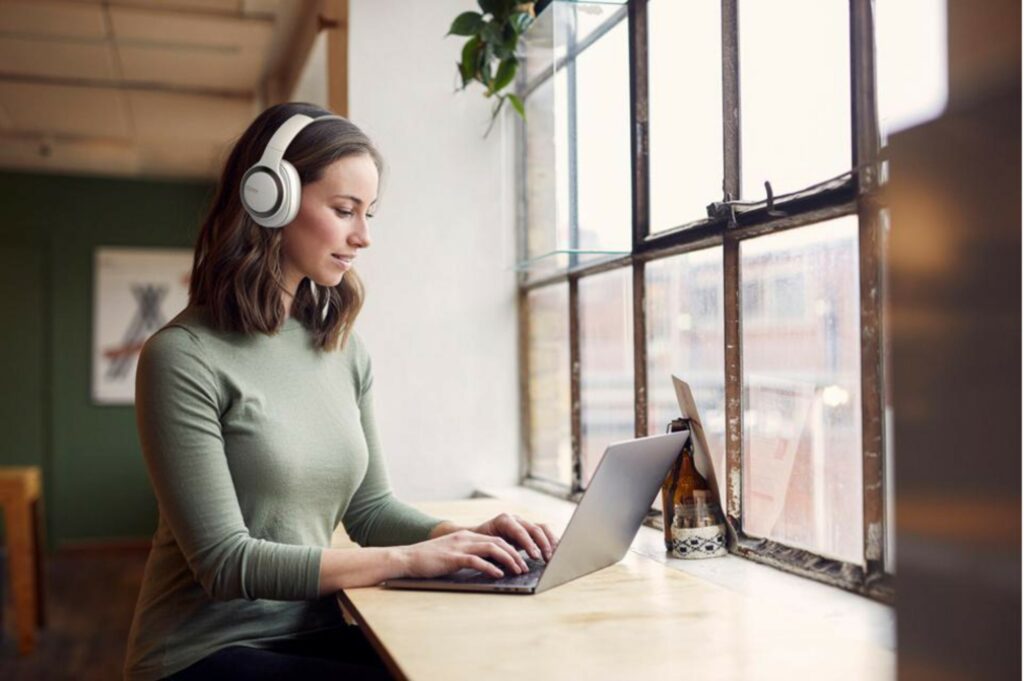 So, what is aptX HD Bluetooth for earbuds and headphones?
To start with, the full name is actually
Qualcomm® aptX™
.  This technology is known as an audio codec, and it is responsible for compressing and decompressing the data that will be sent wirelessly. Simply put, it squishes the music into tiny bits of data that can be sent wirelessly and then puts it all back together. You can imagine that if any bit of data is lost in transmission, the audio will be compromised. Therefore, Qualcomm® aptX™ Bluetooth has been designed to follow this process without losing pieces of vital information. In addition to this, they guarantee latency-free listening. No lag, no buffering, no crackling, and no messed-up sound. How impressive is that? Our
Ally Plus II
earbuds and
Enduro ANC
headphones are two great options if you are looking for a larger-than-life, disturbance-free sound experience brought to life with Qualcomm® aptX™ Bluetooth.
What is the difference between aptX and aptX HD?
SBC (Sub-band Coding) which is the default codec for Bluetooth devices requires a low speed of up to 328 Kbps. There is not much, if any, the difference between aptX at 384 kbps and SBC at 328 kbps. If one or more of your devices does not run SBC at the highest bit rate but offers aptX, then you may hear an improvement in the sound. AptX HD goes one step further and offers 24-bit audio at low bit rates up to 576 kbps. On paper, aptX HD looks good, with a high sampling rate and bit rate. However, if you do not have a high-quality resource, this added ability is not important. A better transmission will not improve your sound. Additionally, if you are listening to low-quality audio, switching to aptX HD on cheap headphones or headphones of inferior quality will not give you any better sound.
The only downside to Qualcomm® aptX™ Bluetooth
While many devices are compatible with this software, like Sony, Google, and OnePlus, smartphone giants Samsung and Apple have not yet released devices that are compatible with this. What this means is that even if the earbuds or headphones make use of Qualcomm® aptX™ Bluetooth, you will not be able to unleash the potential thereof. You will, however, still be able to connect the sound device of your choice with your smartphone. Given the rapid rate of digital technology developments being unleashed on the world, this tech divide may not be an issue for too long as more and more brands take note of what their customers want, and more importantly, how to make it happen. Consider this a temporary hurdle.
It's the power that drives the freedom of sound
When it comes to on-the-go sound, especially when using
wireless earbuds
and headphones, you need the right technology to make it happen. This starts with investing in a brand that understands the ins and outs of sound technology and knows exactly how to create a unique product that not only delivers impressive sound but that has also been built to last. The Cleer Audio range of true wireless earbuds, headphones, and smart speakers have all been designed to deliver a memorable musical experience that will keep your inner audiophile happy and at peace. Isn't it time that you discovered our range?