There are few things in life that provide the same motivation that music does, especially during a grueling workout. As an athlete, the ability to listen to music while training can be dangerous. You need to be able to hear the world around you and be aware of your surroundings at all times. For those training in the gym, it's a lot easier to escape into your music, but for the rest of us training in the great outdoors it's not quite as simple. Or is it? Cleer ARC is the perfect earbud alternative for active individuals. These
open ear true wireless earbuds
for sports are the first of their kind in our product offering.
So, what makes Cleer ARC unique?
Cleer ARC is an Open-Ear True Wireless Earbuds for athletes that have a flexible ear hook for a comfortable and secure fit. These open headphones do not cover the ear canal, instead, they surround the ear and direct the sound into your ears. This unique, comfortable design allows you to
maintain spatial awareness
and still enjoy the sound without needing to change the settings. This means you can stay safe while listening to your favorite podcast or music while on the move. When you consider all the features of these Open-Ear True Wireless Earbuds for runners, they have been built for purpose. And it's not only for running, thinking about cycling, hiking, and even water sports. As much as music will help you perform, being completely shut off from your surroundings is not ideal. And what could make it worse, is damaging your earbuds with exposure to water.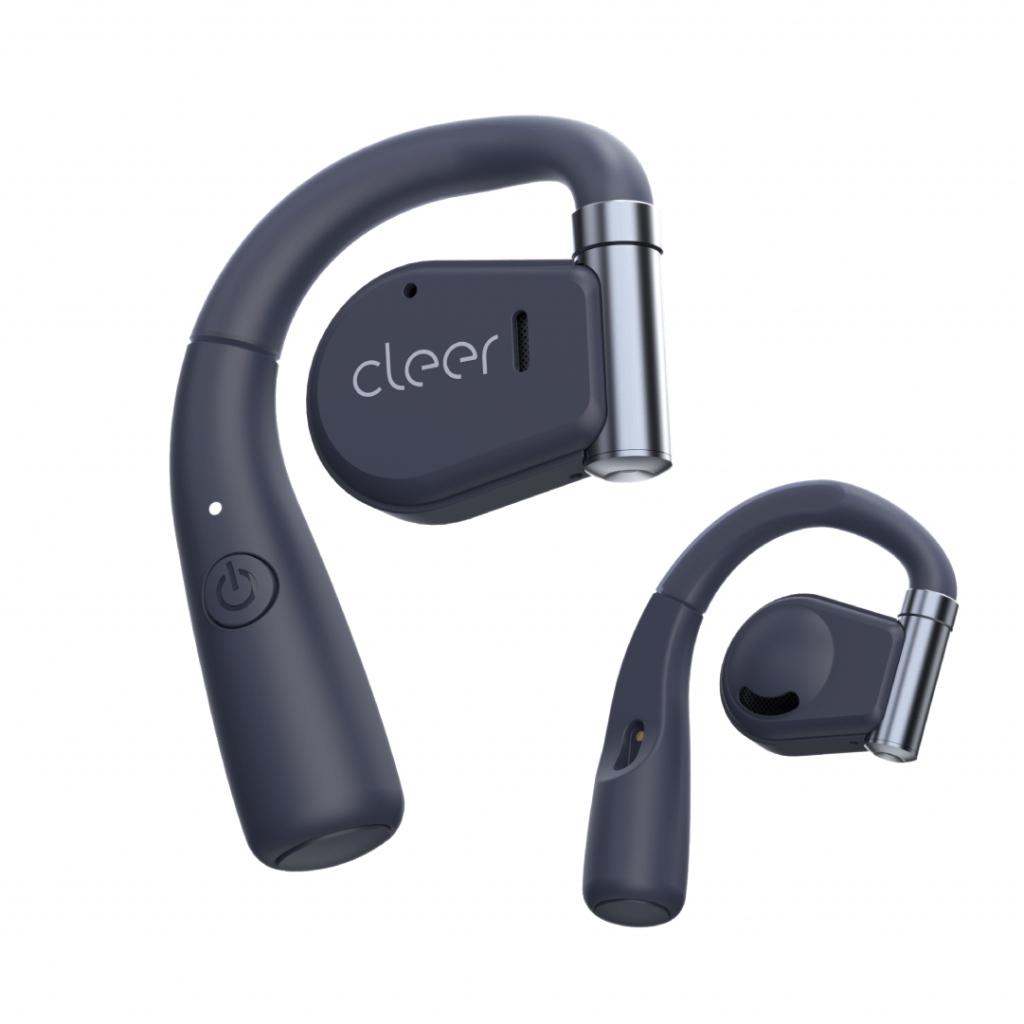 Let's talk about the open ear design
The open-ear design provides a safe way to enjoy music outdoors – making it a great option when it comes to Open-Ear True Wireless Earbuds for runners. It is suitable for all-day wear and use thanks to its lightweight design and 7-hour battery life. In addition to this, the convenient touch controls make it easy to adjust the volume, skip tracks, play, and pause music, and answer and end calls on the go.
Does the open ear design affect the sound quality?
Cleer ARC's dynamic sound is brought to life with 16.2mm graphene neodymium drivers that leave a lasting impression, while the Bluetooth 5.0 with SBC and the latest AptX codec for a secure connection ensures seamless playback. The Cleer + App adds personalization by customizing EQ and customizing music playback as well as facilitate firmware updates.
What are the best features to have in open ear wireless earbuds?
While we have touched on the features above, it is always helpful to have a list of everything together. So as a quick recap and to prove yet again why Cleer ARC is the perfect fit for athletes, here are the top features:
7-hour battery life, charged using the carry case's integrated charging pad
Flexible, open ear fit that allows you to hear the world around you without compromising on the sound
2mm neodymium drivers deliver the sound to the ear
By directing the sound into the ear canal instead of obstructing it, the earbuds offer spatial awareness
Touch controls make it easier than ever to access and control your music
Cleer+ app delivers a customized sound experience
It's time to take your sound to the next level with Cleer ARC
Cleer ARC was designed with YOU in mind. They were created to make training a breeze by blasting your favorite music through the earbuds, all while keeping you aware of your surroundings as well as being durable to withstand the pressures of your training routine. So, if you are looking for an alternative to the direct, in-ear earbuds that we all know and love, these open-ear wireless earbuds are the way to go.