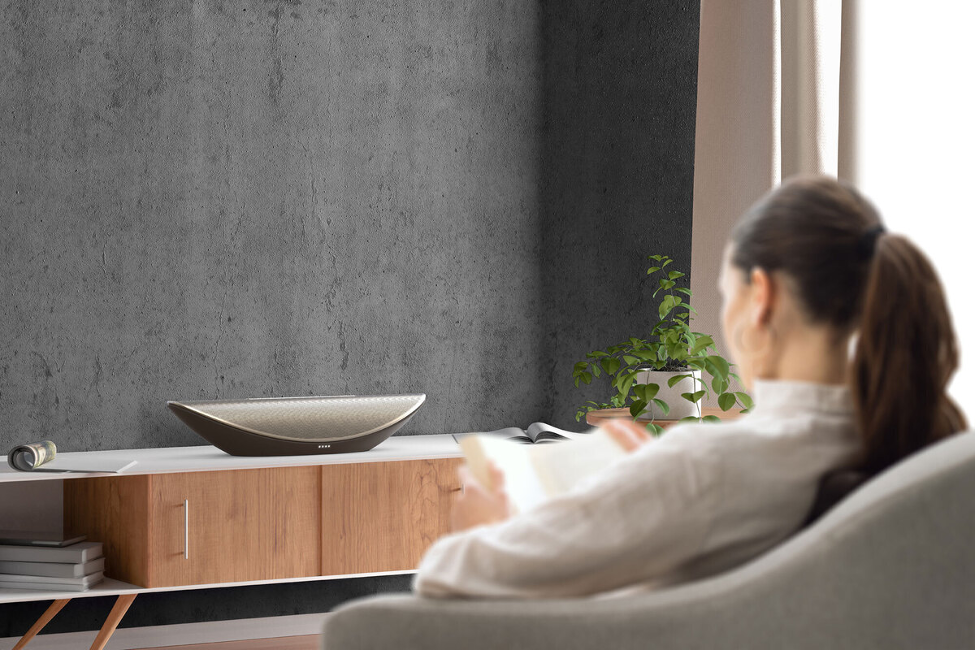 Our stunning Cleer sound gets smart
Smart speakers. It seems like everybody has one around the house these days. They help us to organize our lives, keep up with the news, and set
all
of the reminders we need to function as humans. But one area many smart speakers traditionally tend to let us down? Design and Truly great sound quality. Well, that's where we come in with the Crescent Smart Audio Speaker. It had long been an ambition of ours to create a smart sound system that would be as beautiful as it was high performing. The Crescent certainly delivers on both fronts. As well as being technically impressive with built-in Google Assistant, the Crescent smart speaker has the look and feel of a luxury product - adding a touch of elegance to your home, as opposed to imposing on the aesthetic of it with a cheap or ugly design. Instead, the Crescent oozes minimalist design with hihg-end craftsmanship and makes a welcome decorative centerpiece for any room in the house. Gone are the days of hiding your clunky smart speaker behind a large photo frame or vase. The Crescent was made to be shown off. For anyone wondering what exactly makes the Crescent a cut above the rest when it comes to performance and design - here's a run down of why you need one in your life, and preferably your living room…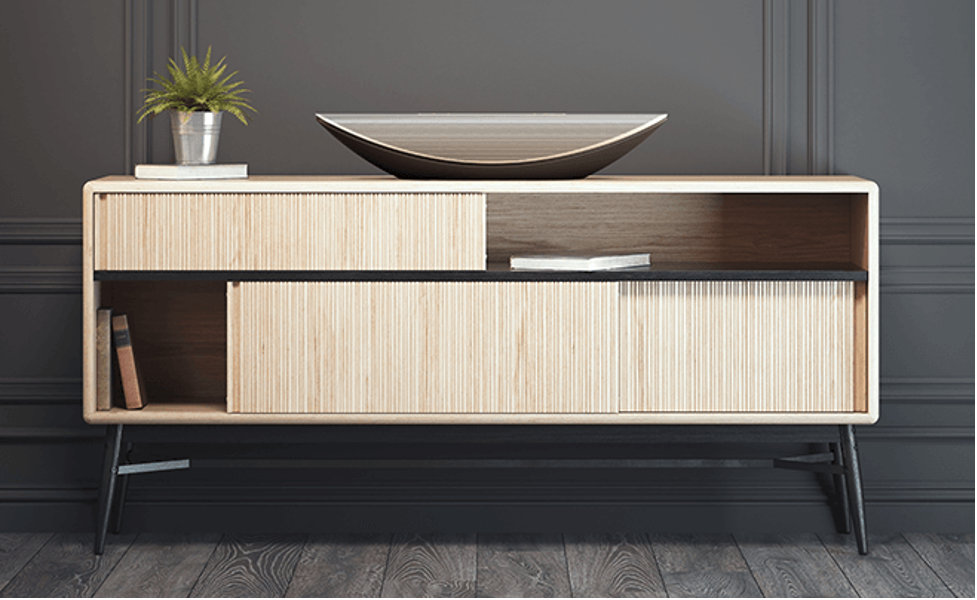 Sound quality and specifications
There's a lot behind the grill of our speaker, including:
Eight forward-facing, 1.6-inch full-range drivers in a curved linear array
Two rear-facing, 3.3-inch woofers with two rear-facing ports
Each full-range driver is powered with eight watts, while each woofer gets 25W, for a total of 114 WRMS from the built-in Class D amps
Audio formats supported include AAC, FLAC, WMA and Apple Lossless
Connectivity options of 3.5mm jack, ethernet and optical inputs
Unwanted sonic resonance is eliminated by our glass-reinforced substructure and geometrically vaulted design
Three impressive sound modes, including Stereo Widening, 3D, and Room Fill
As our sound mode names indicate, Stereo Widening, a mode designed to give a wide stereo sound stage recreating a traditional 2-channel audiophile experience, while 3D mode surrounds the listener with three-dimensional audio, no matter the wall locations or reflections of your space. Room Fill mode creates a large sweet spot that gives listeners an amazing sound experience, wherever they are in the room. In other words, a mode that's perfect for a party.
Connectivity and voice assistant
Wi-Fi and Bluetooth 4.2
AirPlay 2, Chromecast, Spotify Connect
Google Assistant built-in with easy set up through the Google Home App
The Crescent comes with support for both Wi-Fi and Bluetooth 4.2, so you can stream music via your phone or your home network. There's also many options when it comes to streaming your music. For more discerning ears, there's compatibility for hi-res audio as well. The Crescent offers support for Google Chromecast, Apple AirPlay 2, and compatibility with Spotify Connect. It also comes with an optimized mic array and noise-rejection technology for superior far-field voice recognition.  With Google Assistant, you can also stream content from the following services: youtubeMusic, Pandora, iHeartRadio, Deezer and Google Podcasts. All of these services can be controlled via your voice thanks to the Google Assistant technology
Design and appearance
Striking champagne finish
Handcrafted stainless steel grille and premium design
Voice technology
Premium materials and craftmanship fitting for a piece of art
The design of the Cleer Audio Crescent is nothing if not unique, with a wedge-shaped build that looks elegant and architectural. If you're looking for a smart speaker that could easily double up as a decorative centerpiece, we have created just the speaker for you. The Crescent has really managed to showcase how our design team "Owns the Moment", and signifies a purposeful step away from the drab styling of many other modern smart speakers. We've instead created an all-in-one sound system that compliments the interior of any room in the home, as well as offering a listening environment that can genuinely rival major audiophile speaker systems. So if it's style
and
substance you're looking for in your next 3D smart audio speaker - make the Crescent your first port of call. Need to add in some info on the beamforming technology that makes this possible. Our advanced beamforming technology allows for flexible placement and listening positions, giving you a realistic acoustic experience from a compact integrated speaker. Experience an expansive sound stage typically reserved for larger, more expensive audio products.