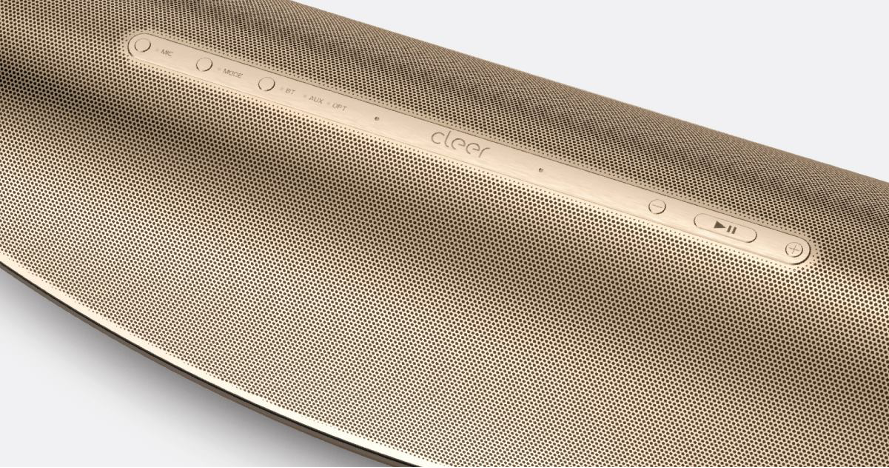 Ah, ye old classic smart speaker. Okay fine, not quite classic, but also not an entirely brand spanking new concept. Sarcasm aside, smart speakers have been making headlines over the past year. It seems as if every tech brand has launched its own version to keep up with the trend of having voice interaction in smart speakers in their range. Some brands have truly excelled in terms of this, showcasing the true potential of smart speakers. And with each of these successes, a new and even more impressive device is created. This is where our award-winning Cleer Crescent with the optimal voice interaction in a smart speaker finds itself positioned. So how exactly is optimal voice interaction in smart speakers changing the audio industry, and what does this mean for consumers?
It's simple, it's all about change
Think about it, the world is constantly changing, and new technologies developed. Smart speakers are incredibly versatile in that they are able to embrace these new developments to the benefit of the end-user.
"Okay Google, play Blink 182."
"Okay Google, where is the best Italian restaurant?"
"Google, please set a reminder for 14:00 to go fetch the kids."
With your Cleer Crescent speaker, you can tell your Google Assistant to do almost anything, and they'll be able to do it. No need to press a thousand buttons or stress about losing that piece of paper you wrote it down on. You'll also be able to stay up to date on the latest news without needing to buy the latest newspaper, simply ask Google about news on your favorite topics and discover the latest developments.
It's changing the way we shop
It's not just about music or sounds, it's about interacting in the digital space. Marketers have started advertising more frequently in the audio space. In addition to this,
research
shows that the future of shopping online will incorporate voice commands. After all, it's a lot easier to speak than to type and search. Now instead of fumbling through a site in the hopes of finding a specific product in the color you prefer; you can simply ask the site to search for it. For example, "Find size 8 Nike Airs". And in a matter of seconds, you will know if you're in the right place or not. That's pretty cool, right?
Reimagining music and sound
Of course, we cannot forget that the main purpose of any speaker is to play sound. Whether it is your favorite sound or the search results from your most recent question, your speaker needs to be able to play it. Crystal clear sound is therefore non-negotiable, especially when it comes to the voice assistant in a smart speaker. The Cleer Crescent
smart audio speaker
comes with Beamforming Technology and Immersive Audio Modes to ensure that you hear every word, even from across the room. It can even stream from several streaming services in high-resolution file formats. And to ensure that everything played lives up to the original, Cleer's smart speaker even has eight 40mm driver arrays and dual 84mm woofers for powerful sound.
Connecting with the rest of the world like never before
Designed to blend into your space with a stylish, minimalist stainless-steel finish, Cleer Crescent is the perfect smart home companion. Whether you use voice controls or straightforward buttons, you're guaranteed a memorable experience. You see, smart speakers are about a truly immersive sound experience that fits into your lifestyle. This optimal voice interaction in smart speakers is changing the audio industry, and we're excited to see what the future holds.