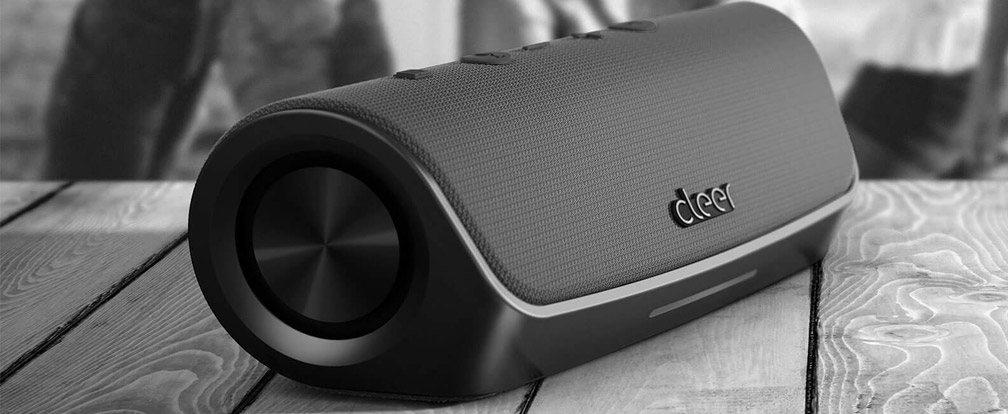 Cleer Audio is here to make sure that the party never stops no matter where you are. Enjoying music in the great outdoors is one of life's great pleasures and the opportunity to take your music anywhere is just too good to pass up. Whether you're at the beach working on your tan, in the countryside enjoying some panoramic hikes or just out in the middle of nowhere trying to get away from everything, it's now easier than ever to set a soundtrack to your life. At the beach, sand and water can ruin your speakers; in the countryside, there are no power outlets to the plug them into; and in the middle of nowhere if you run out of battery then you're stuck with silence until you get back to the rat race. However, before you go cancelling all your plans in the great outdoors because the entertainment could be cut short, there is one very simple solution to solve all these problems: water-resistant Bluetooth speakers. Enter the Cleer STAGE: the smart speaker built for non-stop entertainment. Let's take a look at why the STAGE is the
best wireless Bluetooth smart speaker
out there for you!
Powerful and Portable
Let's be honest, when it comes to deciding between whether you want a set of smart speakers that has a powerful sound or one that is lightweight and can be taken everywhere: you want one that does both. Lucky for you, the Cleer STAGE combines both factors seamlessly, meaning you don't have to compromise or prioritize one over the other. You get the best of both worlds, which is always preferable. In terms of the STAGE's power, with its powerful digital amplifier, you can enjoy high-quality, distortion-free reproductions of your favorite music that's so clean and articulate you'll think that band is playing right in front of you. All of this comes to life with the STAGE's dual 48mm neodymium drivers and passive bass radiators to create the full, rich sound. In regards to portability and the ease with which it can be transported, the STAGE is lightweight, wire-free and small enough to travel with you, meaning you can set the mood anywhere, at any time. With a class-leading 15-hours of playback capabilities, the STAGE will keep playing your tunes long after all its competitors have run out of charge, killing the party vibe well before everyone was ready to stop dancing.
Rugged and Dependable
With a dependable shock and dustproof casing that protects it from being inevitably dropped repeatedly or taking an unfortunate dunk in the pool or ocean, the STAGE can take a beating and still keep churning out the tunes with no drop in sound quality. The IPX7 water-resistance rating signifies how Cleer engineers built the Bluetooth speaker to go on any adventure with you, meaning this smart speaker can handle just about anything you'll throw at it.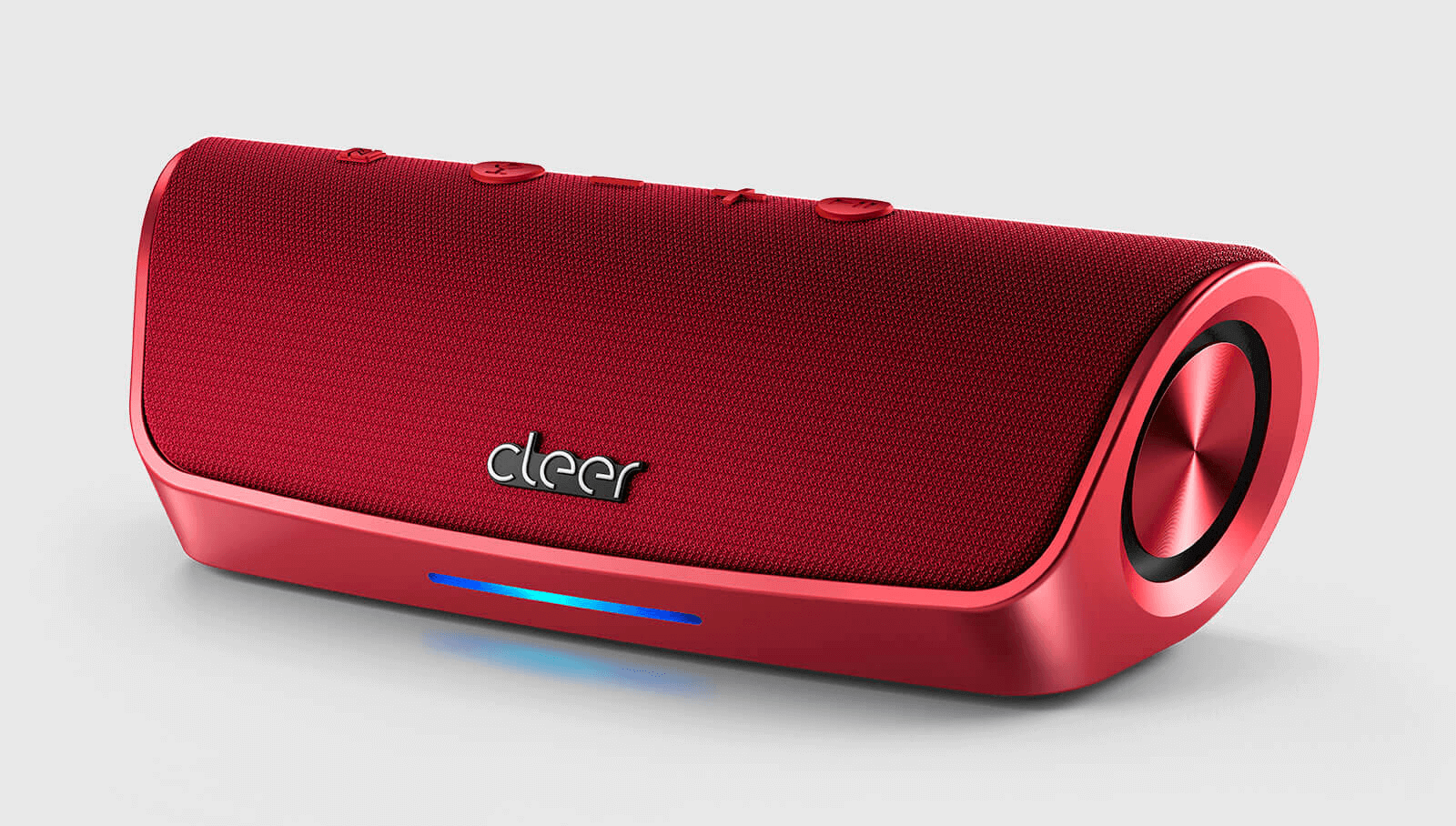 Easy Integration
So, it's powerful, portable and dependable; what else do you need from it? Oh, yeah! Voice activated Amazon Alexa virtual assistance! And the fact that the STAGE just happens to be a water-resistant Bluetooth smart speaker with Alexa is another little cherry on top of everything else it can do for you. With an always-on Alexa voice service that's enabled by low consumption circuitry and impeccable Bluetooth 4.2 audio streaming with Near Field Communication technology, the STAGE offers powerful wireless performance with hands-free interactions. It can check the weather, get directions, switch songs and answer any question you have to make sure that your experience is made as easy as possible, simply link the STAGE to Amazon Alexa app to take advantage of this feature. So, there you have it...wait, there's one last thing (as if all this wasn't already enough for you) that you might want to know. The STAGE comes with Cleer Connect app capabilities that allow you to pair multiple speakers together and then you can really take your party to the next level!
A Quick Recap
So, let us take one last look at why the Cleer Stage is one of the best smart speakers on the market today:
15 hours of playback capabilities
Powerful, articulate sound from its cutting-edge neodymium drivers
IPX7 water resistance and shockproof casing
Amazon Alexa integration
Portable for wherever your life might take you
If you would like more information on why these speakers would be the best choice for you, take a look at
Cleer Audio's
website to learn more about how wireless smart speakers can offer you non-stop entertainment!